We are hard at work on some amazing features for EDspaces 2022 in Portland! Check out all of the amazing features from our 2021 event below.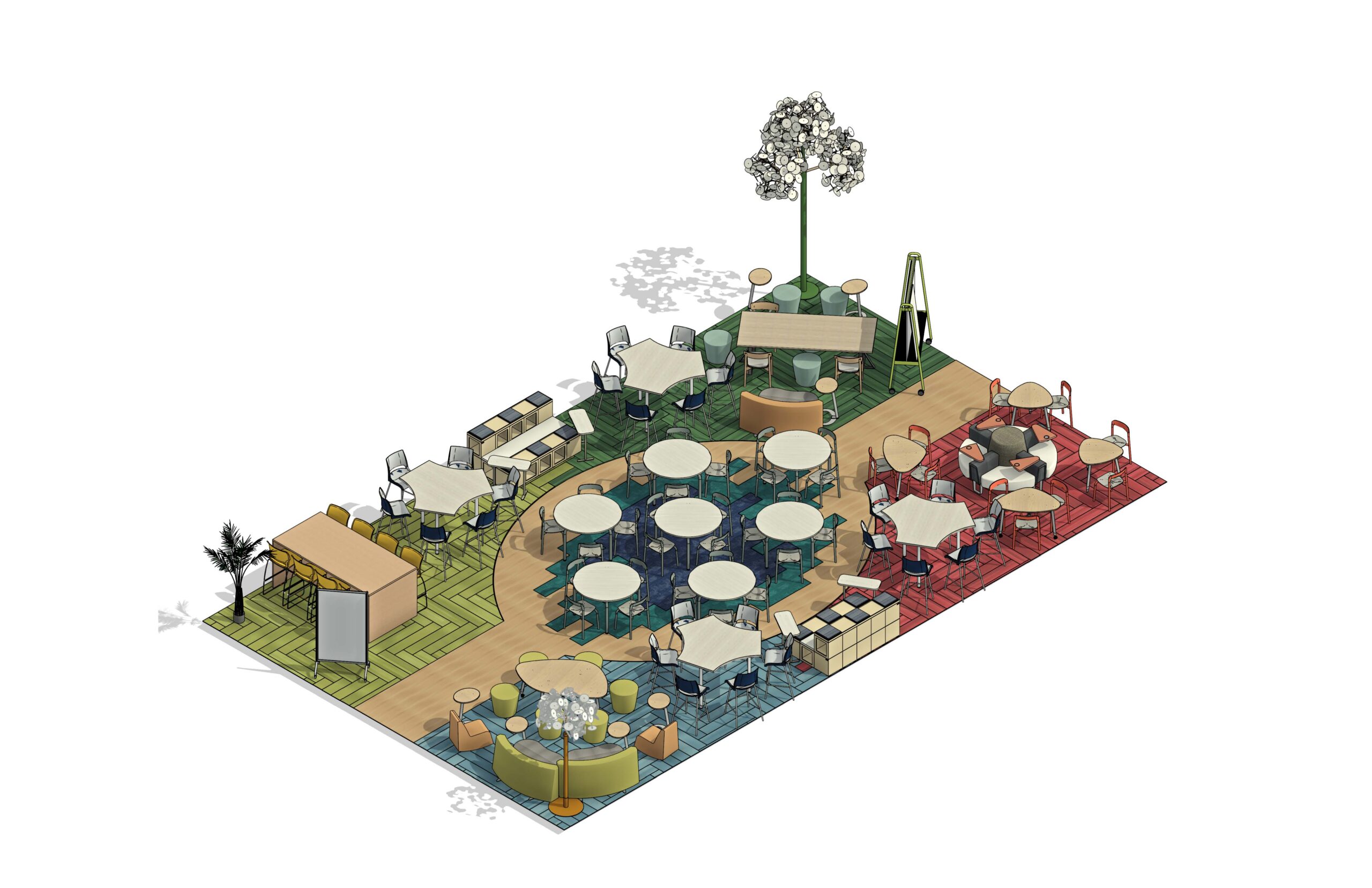 The Zen Garden by ThenDesign Architecture
Booth 2240
The Zen Garden provides a space for all ages from primary school through higher education. The palette is both playful and sophisticated and all will find a comfortable place to rest, refresh and regroup.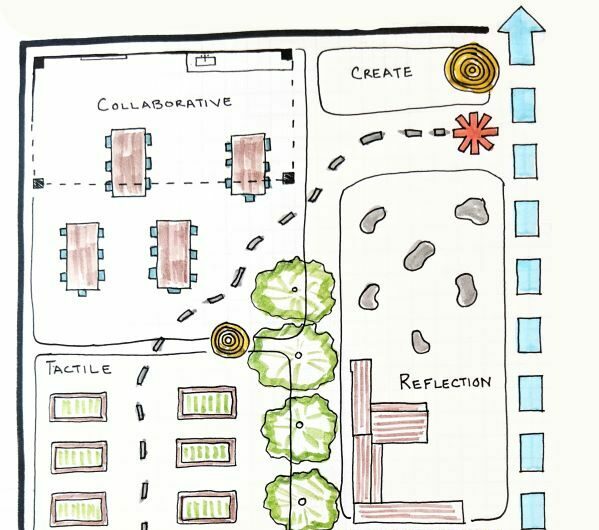 Outdoor Classroom by AIA CAE
Booth 441
Unlike traditional classrooms, outdoor classrooms offer the potential for students to engage with the physical world in an intimate and tangible way. This relationship results in a duality of impressions, created by both the user leaving an impact on the environment while simultaneously letting the surroundings shape the user.

The Campus Safety Conference (CSC) at EDspaces
The Campus Safety Conferences are co-locating with EDspaces this year to provide intensive learning and collaboration among security, public safety, emergency management, administration, facilities, business, and IT professionals responsible for creating safer learning environments for our K-12 districts and Higher Education campuses.
Our mission is to create a community for all stakeholders to receive time-critical education and training while building peer-to-peer relationships that facilitate year-round engagement, validation and problem solving to improve safety and security during these ever-changing and challenging times.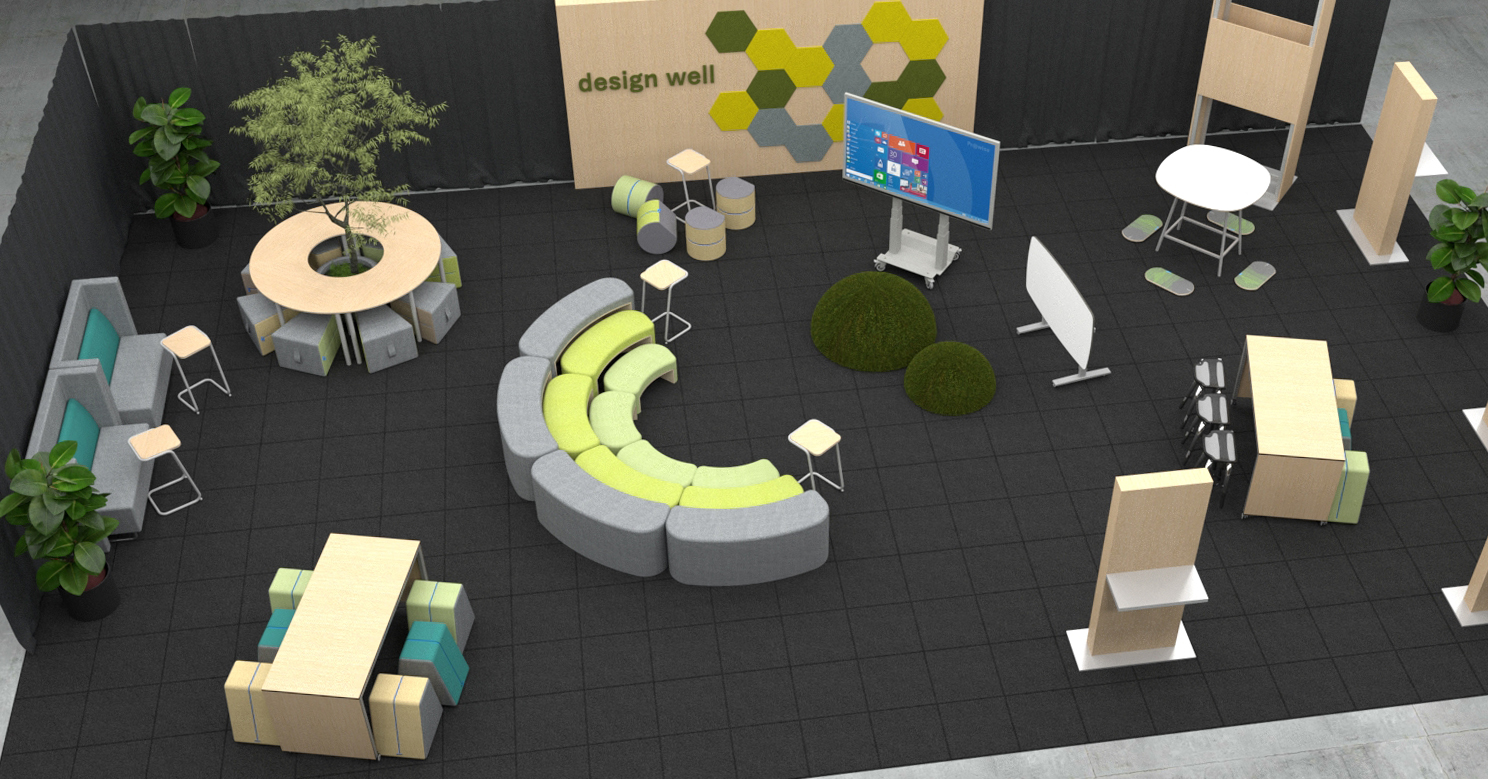 The DesignWell Classroom by NorvaNivel
Booth 431
A $4.2 trillion industry that permeates all aspects of our lives, wellness represents not a trend but a movement. Thanks to COVID-19, health and wellness are more critical than ever to student success. And it all converges at EDspaces.
A classroom holistically designed to support the needs of each and every learners' well-being socially, emotionally, and environmentally. This high-impact learning space recognizes the power of choice and learners as individuals, where each may find a place of their own. An array of agile and flexible seating solutions, surfaces, and engaging settings that move, morph and adapt to the needs of learners, educators, and you.
Curious? Experience it for yourself.
EDspaces Lunch
Feeding students with healthy foods lays a good foundation for them to learn. The same goes for you. At EDspaces, you'll:
Experience scratch cooking showcasing myriad delicious and creative offerings with ingredients from the local Pittsburgh community. Did you know your facility can easily and economically do this too?
Learn about new equipment which can significantly impact the resources you need for a school kitchen while increasing serving efficiency, saving money and making healthy food students love!
Enjoy your lunch in one of the EDspaces café seating areas – vignettes of future school cafés.
EDspaces Lunch: anything but conventional!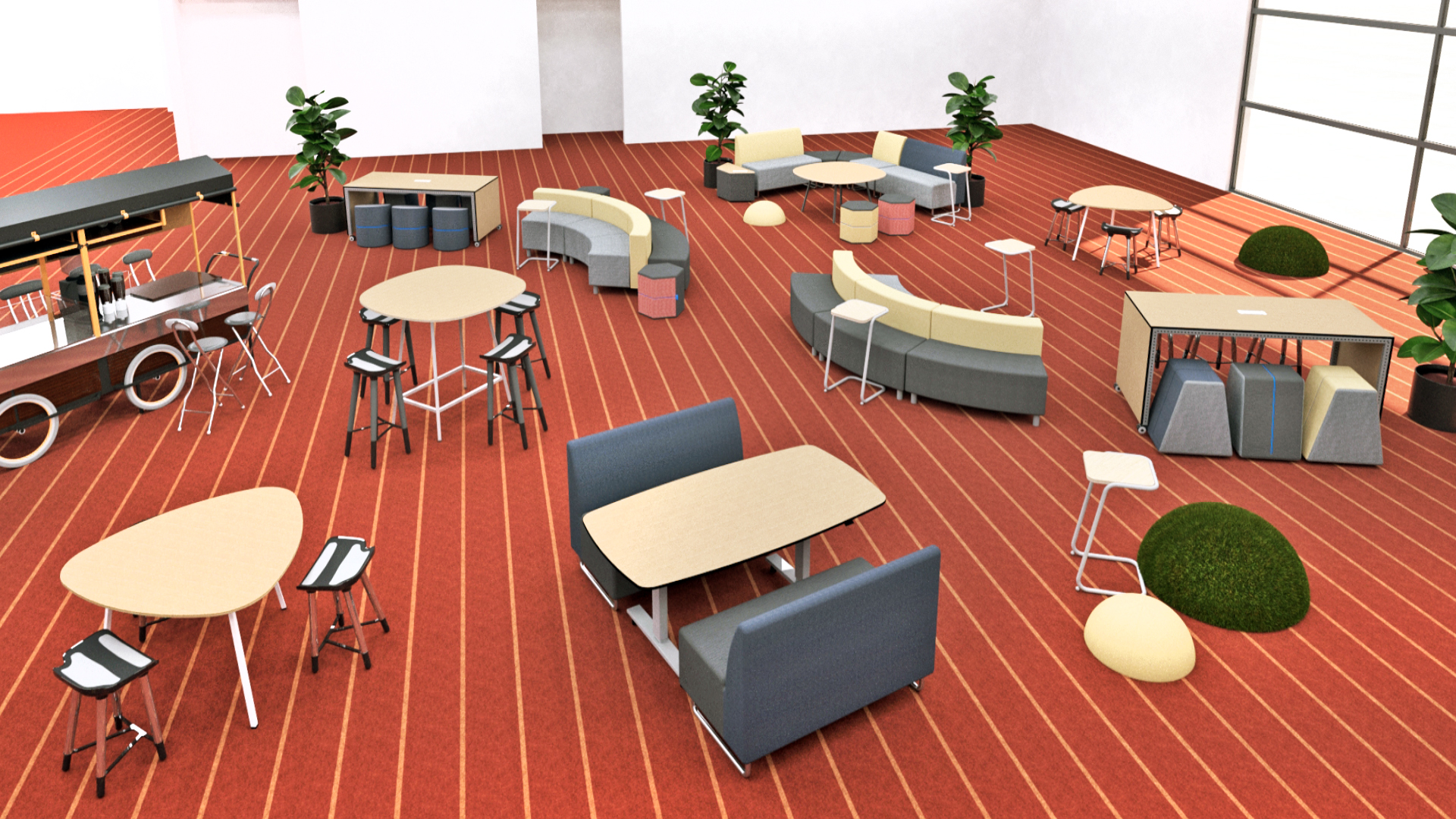 EDspaces Commons by NorvaNivel
West Atrium, Third Floor
Take a break in the EDspaces Commons. Relax, meet, and connect in this comfy lounge space on the third floor in the West Atrium.