Booth 258

Health & Wellness Pavilion sponsored by Mohawk Group
Enjoy a respite at EDspaces, even if it is for just a moment, at the EDspaces Health and Wellness Pavilion sponsored by Mohawk Group. Take some time to escape and disappear into the lounge area to recharge yourself (and your phone) and refill your water bottle. Work on your putting, strategize your play on a jumbo connect 4, and team up with friends to play cornhole. Grab a quick massage after your games before joining EDspaces and Mohawk in a unique experience to give back through the community impact project.
Booth 778
Esports Studio sponsored by MiEN Environments
Power up and press play in the ultimate esports showcase at EDspaces!  The gaming lounge will demonstrate and share the latest educational furniture and technologies used in the esports industry.  Be a spectator to live esports competitions, hear from Danish esports expert, Martin Fritzen, and learn tips for designing your own gaming space in the gaming lounge.  Don't miss the esports lounge to discover a space for students who find community through video games to play, compete, and connect!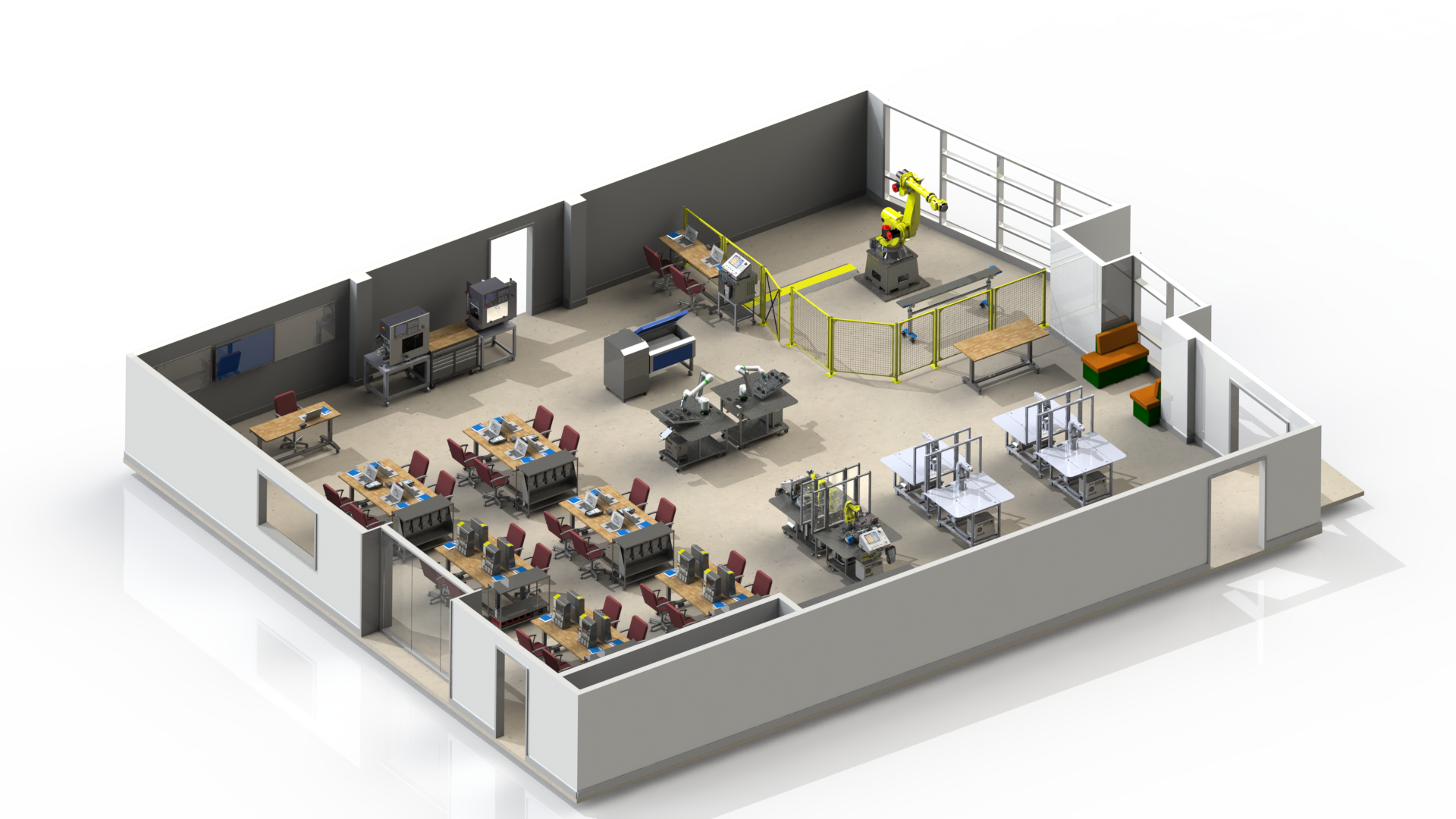 Booth 2177
CTE Robotics Learning Lab sponsored by TMP Architecture, Inc.
Explore the exciting world of robotics in education! Experience hands-on demonstrations of cutting-edge robots designed for learning and discover how these advanced technologies are revolutionizing our teaching and learning. Today's students want and need preparation for viable, in-demand pathways for their future careers, including new and adaptive technology for many. From programming and coding to engineering and automation, our exhibit showcases the exciting possibilities of incorporating robotics into education. Take advantage of this unique opportunity to see the future of education in action!
Booth 2265
Pathways and Possibilities: Embracing Flexibility in CTE Classroom Design sponsored by AIA CAE
This classroom design explores elements of successful Career and Technical Education (CTE) classroom design that provides an adaptable space for future generations of learners. A well-functioning classroom understands the diverse needs and abilities of its students.
By creating a space that can easily adapt to the evolving needs of learners, we foster an environment that promotes flexibility, collaboration, and innovation. An adaptable layout ensures that students can seamlessly transition between individual and group work, catering to their unique learning preferences and fostering their personal growth and development.
EDspaces Café sponsored by FGM Architects
Dining facilities are a core part of the K-12 school experiences. These spaces are where students go for nourishment as well as where they begin to learn and practice their social skills. Recognizing that not all students want to socialize, our design takes into consideration that students also need a place of refuge from the rigors of their academic schedules. Our community commons layout has a diverse range of spaces for multiple uses -from individual study to small group or large team activities.

EDspaces and Campus Safety Conference Co-Locate in Charlotte
A safe learning environment goes beyond the classroom; it's the intangible space that supports students in the pursuit of knowledge, inspires curiosity, and makes them feel empowered to participate in class.