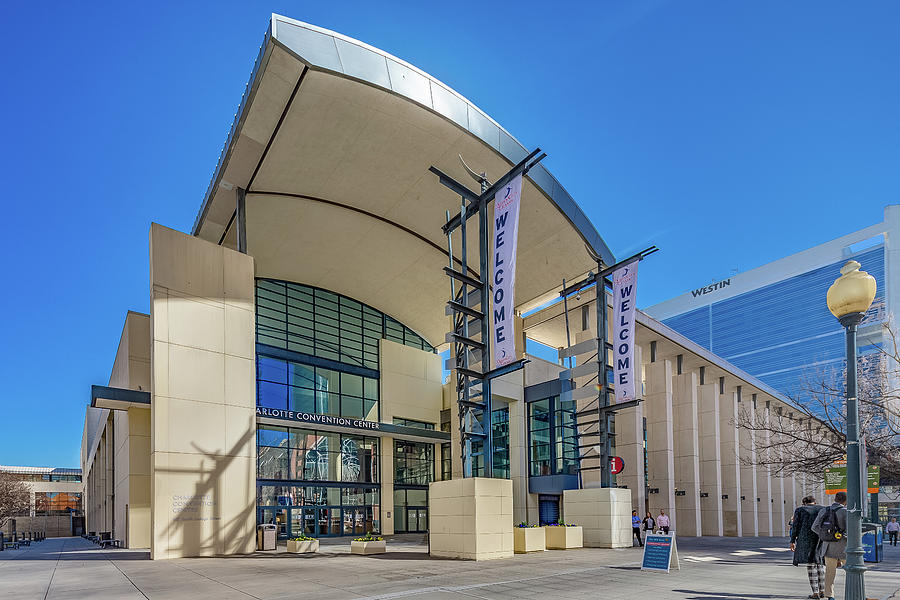 501 S College St
Charlotte, NC 28202
Driving Directions to Charlotte Convention Center
There are two entrances to the Charlotte Convention Center, one is located on College Street and a second on East Martin Luther King Jr. Boulevard. The NASCAR Hall of Fame parking deck, located at 500 S. Brevard St. is also connected to the Charlotte Convention Center via a convenient overstreet walkway.
Getting Around Charlotte
The Queen City has so much to offer and we encourage you to get out and explore as much of it as possible during your downtime at EDspaces.
Ride-share apps are the easiest way to get around Charlotte. It helps to have both Uber and Lyft downloaded to compare waiting times. 
In addition to the commonly used ride-share apps, you can get around Charlotte using the Charlotte Area Transit System (CATS). Whether you'd like to get around by bus or light rail, CATS has you covered. Visit the CATS website by clicking the link below to learn about all your transit options and to see how and where you can purchase passes.
Dining in Charlotte
In a city of tastemakers, chefs, mixologists and brewers work daily to move Charlotte's gastronomical needle forward. It's in the dishes and drinks that you'll find the Queen City's incomparable flavor. Click the link below to explore all of the city's offerings. For large parties, we recommend calling a few weeks in advance to secure a reservation.