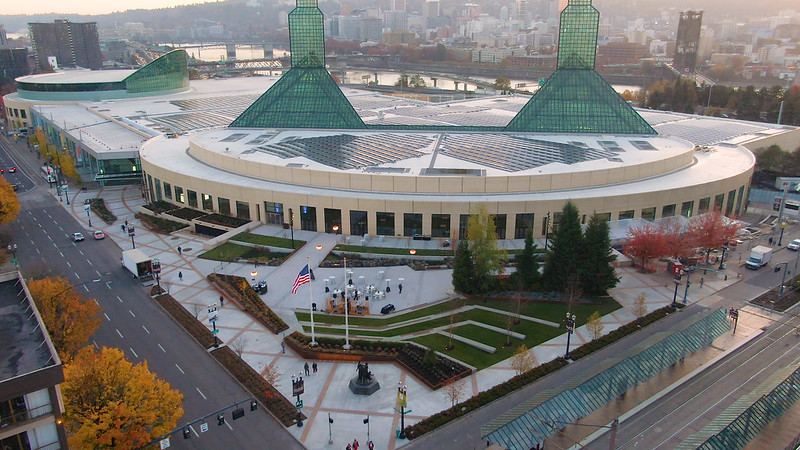 777 NE Martin Luther King, Jr. Blvd
+1 (503) 235-7575
Oregon Convention Center comprehensive directions and parking.
Onsite parking is provided in the convention center's underground garage. Enter the garage through the NE First Avenue (P2) entrance. Clearance on the P2 Level is 9 feet. The Oregon Convention Center has a total of 800 parking spaces.
The OCC provides free bike racks on both levels of the parking garage and outside all main building entrances. Bicycle parking is free in all areas.
Getting Around Portland
On a visit to Portland, do as locals do and take advantage of the city's miles upon miles of protected bike lanes, efficient public transportation system and many (and we mean many) walkable bridges to get around. Renting a car is never a necessity in Portland, with plenty of budget-friendly ways to explore the city car-free (and avoid the hassle of finding and paying for parking).
For those that are staying in downtown Portland, EDspaces has partnered with Travel Portland to provide you with complimentary passes for the TriMet transportation system for an easy way to go back and forth between your hotel and the convention center. TriMet manages the city's public transportation system, which includes bus service, the MAX light rail and streetcar. All attendees will receive their free TriMet card while checking in at the registration desk for EDspaces at the Oregon Convention Center.