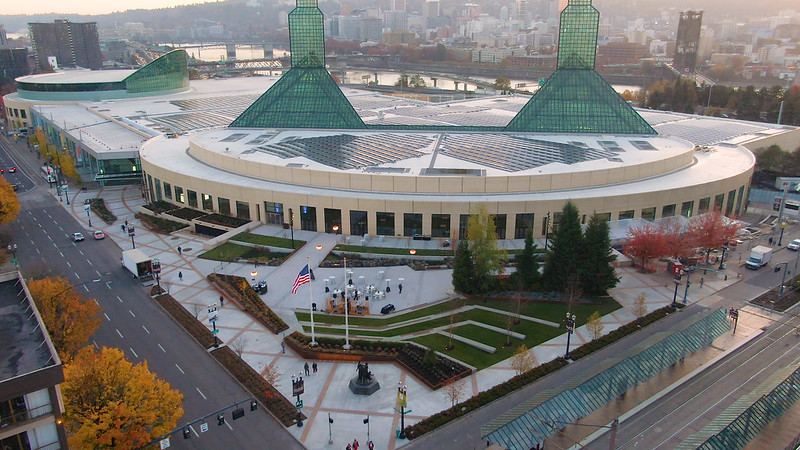 777 NE Martin Luther King, Jr. Blvd
+1 (503) 235-7575
Oregon Convention Center comprehensive directions and parking.
Onsite parking is provided in the convention center's underground garage. Enter the garage through the NE First Avenue (P2) entrance. Clearance on the P2 Level is 9 feet. The Oregon Convention Center has a total of 800 parking spaces.
The OCC provides free bike racks on both levels of the parking garage and outside all main building entrances. Bicycle parking is free in all areas.