Reinvention by Design

Presented by Alan Ricks, MASS Design Group

Wednesday, November 2, 9:15 AM
Business as usual is no longer an option. From our relationship with nature to the advancement of human health, the future is at a tipping point. Alan Ricks and the multi-faceted team at not-for-profit MASS (Model of Architecture Serving Society) Design Group harness the power of design to change lives, heal, and rebuild ecosystems. By leading us through the innovative MASS process and its guiding strategy of One Health, Ricks shares a purposeful philosophy of practice that can inspire all of us to see what's possible for the future. Designing for education and health, MASS's work transcends geography and proves that human creativity can serve the common good.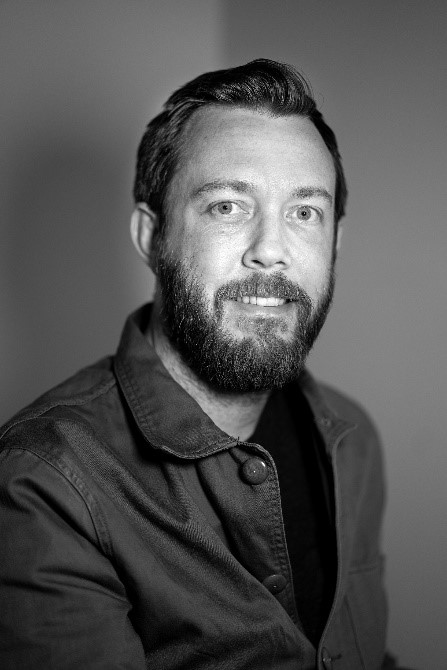 Alan Ricks
Founding Principal and Chief Design Officer, MASS Design Group
Alan Ricks is a Founding Principal and the Chief Design Officer of MASS Design Group, whose mission is to research, build, and advocate for architecture that promotes justice and human dignity. He leads strategy and design of the 250-person firm, which has projects in over a dozen countries that range from design to research to policy — a portfolio that continues to expand the role of design in advancing a more just world.
In 2022 MASS was named the Firm of the Year by the American Institute of Architects, in 2020 the Wall Street Journal named MASS the Architecture Innovator of the Year, and in 2017 Alan and MASS were awarded the National Design Award for Architecture from the Cooper Hewitt, Smithsonian Design Museum.
The Royal Institute of British Architects honored Alan with an International Fellowship in 2018 in recognition of his contribution towards the field of architecture. Alan is a member of The Forum of Young Global Leaders with the World Economic Forum, a community of over 800 men and women selected under the age of 40, who operate as a force for good to overcome barriers that elsewhere stand in the way of progress.
Alan has an appointment by the governor of Massachusetts to the Designer Selection Board, which he has chaired, and oversees the selection of architects and engineers for state projects. He is also a member of the Harvard University designer selection advisory pool. Alan has held the William Henry Bishop Visiting Professorship, as well as the William B. and Charlotte Shepherd Davenport Visiting Professorship, at the Yale School of Architecture and has also taught at the Harvard Graduate School of Design. He regularly speaks, writes, and creates films focused on the role of architecture in contributing to social and environmental justice. Chris Anderson, chief curator of TED, described his TED talk as "a different language about what architecture can aspire to be."
He has a Bachelor of Arts from Colorado College and a Master of Architecture from the Harvard Graduate School of Design. He has also received an Honorary Doctorate from Colorado College.