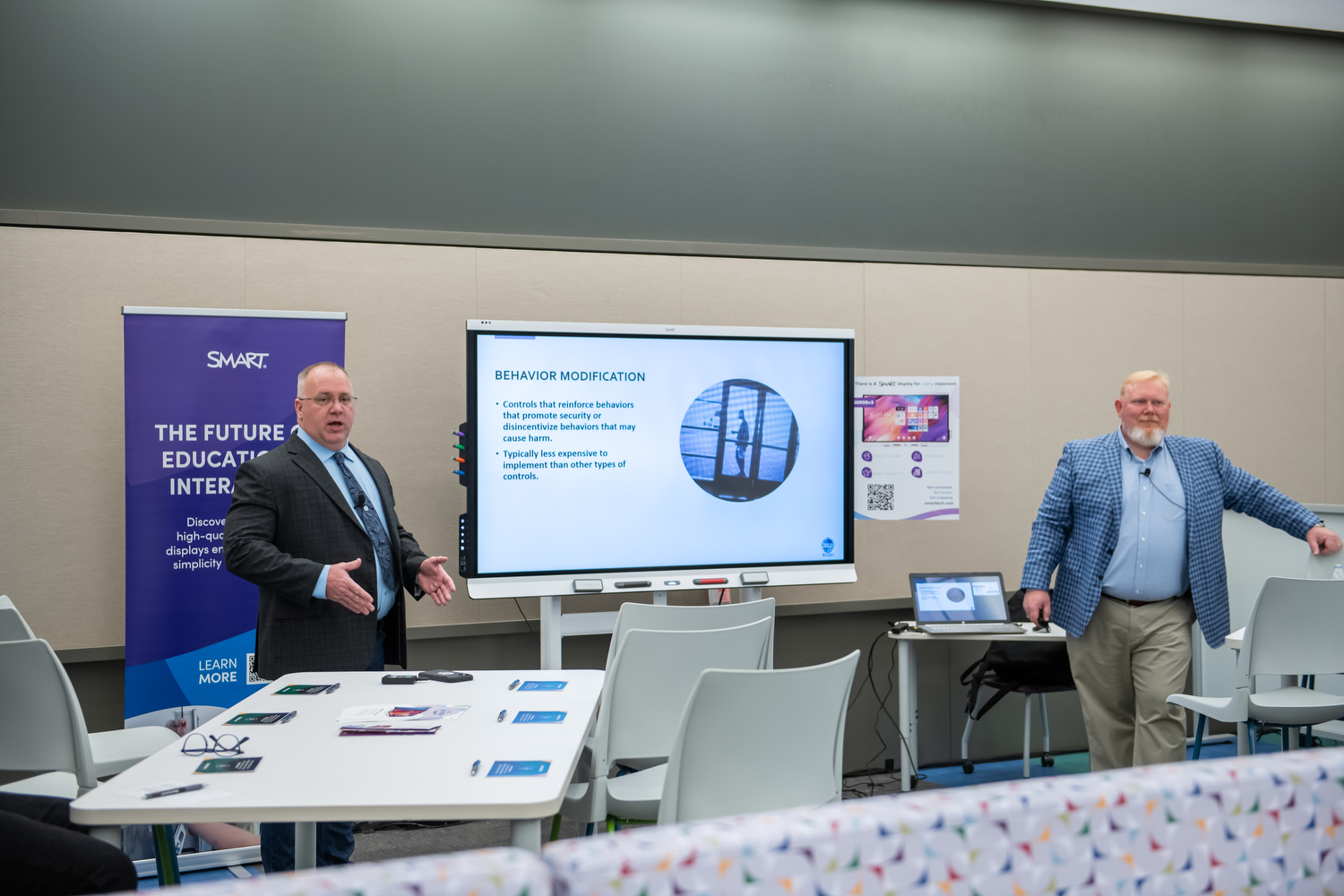 EDspaces and Campus Safety Conference to Co-locate in Charlotte, N.C. for 2023
This strategic partnership is a natural progression as mental health and campus physical safety go hand in hand with classroom design to create the spaces where students and teachers thrive.
Any educator who selects a full-conference registration will receive a 50% off promo code for Campus Safety Conference to share with someone on their Safety & Security team. Bring your team to build strategies, make connections and find tools that will help transform learning environments for future generations.
EDspaces and Campus Safety are happy to announce their events will co-locate in 2023. EDspaces and Campus Safety Conference East will take place November 7-9 at the Charlotte Convention Center in Charlotte, N.C. This partnership is a natural progression for the two events as campus physical safety and classroom design go hand in hand.
The co-location of these two events opens the door to more resources for school and college administrators, campus security executives, law enforcement, and emergency management professionals, as well as delivers new insights to architects and distributors in the education design market. EDspaces and Campus Safety Conference East 2023 will offer an expanded Campus Safety Pavilion and additional safety and security educational content.
The goal is to assist in addressing the rising issues facing today's schools and institutions of higher education, helping them prepare for, prevent, and mitigate security and safety incidents.
Contact:
EDspaces:
Charles Reynolds, Account Executive, charles.reynolds@emeraldx.com
Joe Tucker, Show Director, joe.tucker@emeraldx.com
Campus Safety: Dana McClay, Show Director, Dana.McClay@emeraldX.com
A safe learning environment goes beyond the classroom; it's the intangible space that supports students in the pursuit of knowledge, inspires curiosity, and makes them feel empowered to participate in class.
At EDspaces, learn how schools and campuses are adapting to heightened security needs, stakeholder concerns, and student safety through a dedicated Safety & Security education track sponsored by our partner, Campus Safety Conference.
Visit the Campus Safety Pavilion on the exhibit floor to see the latest products and solutions you need to upgrade the safety and security for schools and campuses during these ever changing and challenging times.