What is the best Facilities Management (FM) software for schools? With the complexities of running academic institutions akin to those of large corporations and governments, this question has never been more vital. We have reviewed dozens of possible facilities management platforms and narrowed them down to the 5 best and most effective FM planning tools. Computerized Maintenance Management Systems (CMMS), and Enterprise Asset Management

Software

(EAM), which tends to be more in-depth than a CMMS, have become essential for school infrastructure planning.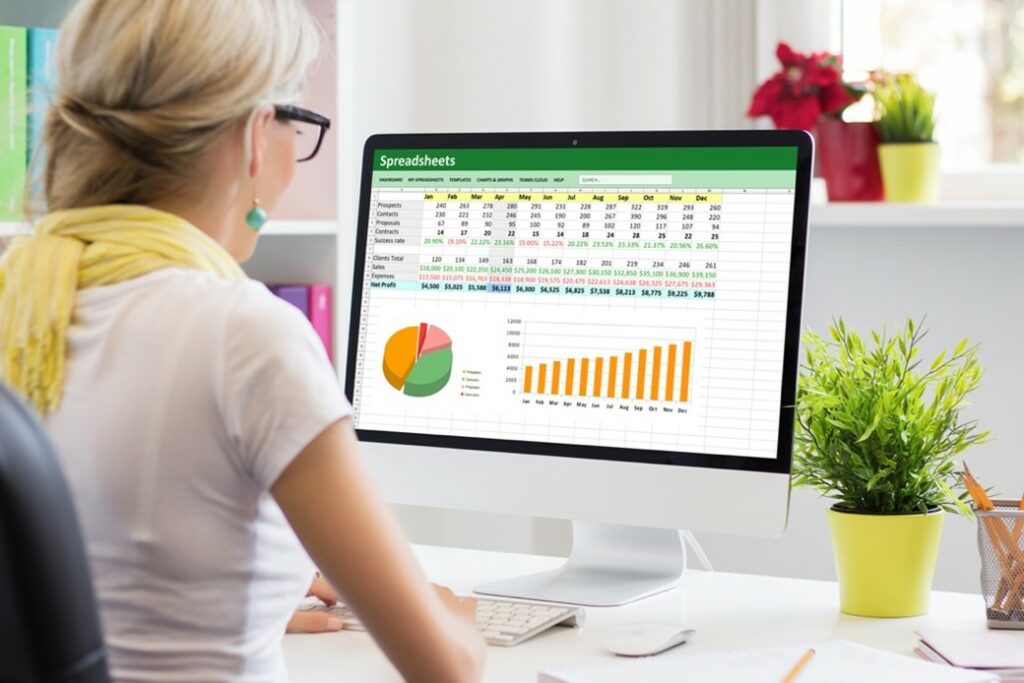 This article highlights the importance of such software and presents 5 top software solutions available for K-12 schools and districts to consider.
The tools listed below provide features to streamline common facilities planning processes such as:
Work order management

Preventive and predictive maintenance

Task scheduling

Reporting and analytics capabilities to track maintenance history, equipment downtimes, and work order completion rates.
All these features ensure that school district superintendents, principals, and administrators get real-time visibility on the status and condition of school infrastructure and grounds.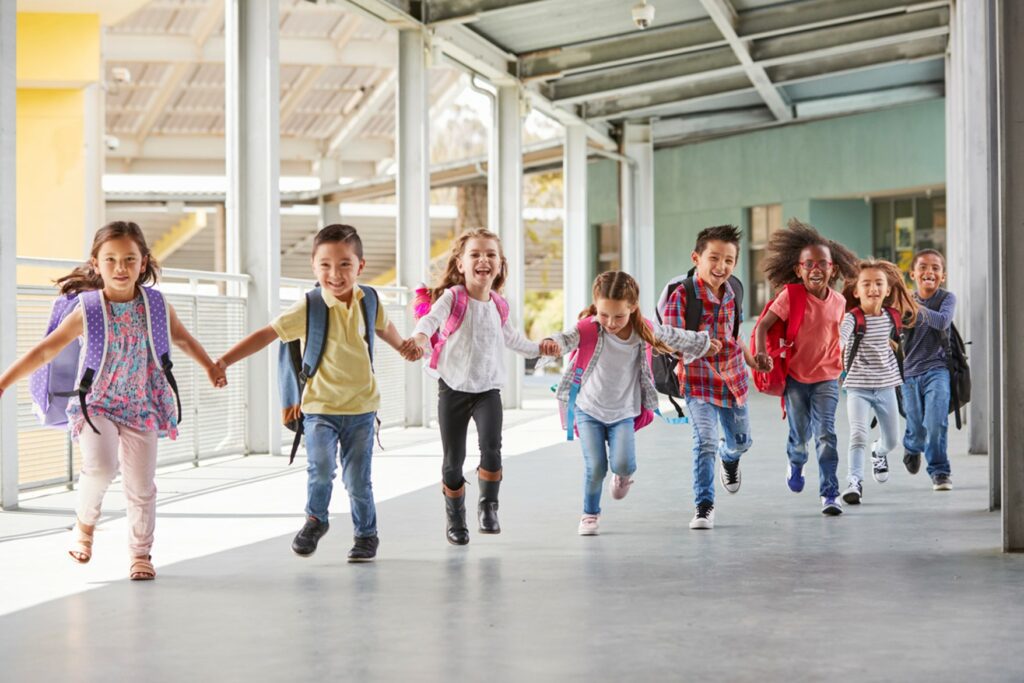 The Importance of School Facilities Management Planning Software
Several studies have delved into the condition of school facilities across the US. The prevalent theme running across these investigations is that public schools desperately need to keep on top of tracking infrastructure quality and that many schools are in the process of looking into district spending on enhancement of school facilities. School leaders are especially interested in dedicating ESSER funds toward facility and infrastructure improvements.
Taking a deeper dive, here are some significant facts about school infrastructure needs:
In the U.S., the public school system consists of approximately 84,000 institutions, spread across 100,000 buildings.

By 2026, these structures are projected to accommodate around 56.8 million students.

On average, U.S. schools were built in the late 1960s.

In 16% of school districts, there has been no recent assessment made of facilities. This means that these facilities have not been inspected in the last ten years.

Nearly 40% of public schools lack a forward-looking strategy for maintaining and operating their buildings.
These statistics underscore the existing challenges and emphasize the critical need for robust facilities management tools to enhance the quality and sustainability of school infrastructure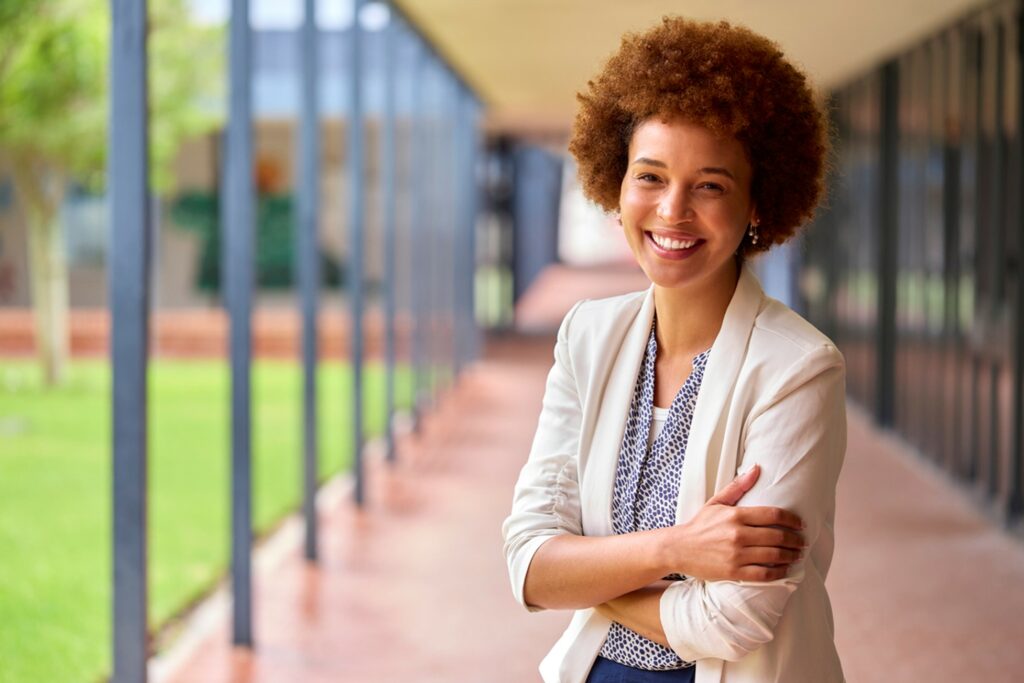 Facilities Management Challenges: What Does the Data Tell Us?
While local districts invest billions annually in public school infrastructure, the fundamental condition of these facilities points to significant underlying challenges. This situation highlights the need for tools like construction management software to assist district leaders, builders, and contractors.
Many public-school buildings are hampered by aging issues, requiring immediate upgrades in roofing, plumbing, and HVAC systems. At least 20% of districts face problems with roofing, lighting, and safety and security systems. Even outdoor features like school parking lots, fencing, bus lanes, and drop-off areas received fair or poor ratings. These statistics paint a concerning picture, underscoring the urgent need for strategic investment and comprehensive management of school facilities.
Why Facilities Management Software is Essential for School Planning
The role well-maintained school facilities plays in influencing student health, thinking, and performance has been substantiated by numerous studies and the statistics collectively affirm the need for facilities management software.
The need for academic institutions to track and monitor assets has tremendously outgrown the basic features of school accounting software. In 2023, embracing the right facilities management planning software is no longer optional but essential. Targeting efficiency, cost-saving, safety, and sustainability, these software options are indispensable tools for superintendents, districts, principals, and school leaders.
1. Efficiency and Timesaving: Automation of tasks like scheduling, maintenance tracking, and inventory control not only streamlines operations but also liberates staff from manual and time-consuming processes. This enhanced efficiency frees up time that can be invested in more strategic tasks, thereby boosting overall productivity.
2. Cost Reduction: By implementing proactive monitoring of equipment and facilities, schools can detect potential problems early on. This early detection not only minimizes repair costs but also prolongs the life of assets, thereby reducing the need for frequent replacements or extensive repairs. This results in substantial long-term savings.
3. Safety and Compliance: Managing regular maintenance schedules and compliance checks through software ensures a standardized approach to safety. This not only guarantees that all facilities adhere to regulatory standards but also prepares the school to respond promptly and effectively in emergencies. It builds a secure environment and reduces the risk of legal consequences.
4. Sustainability: Incorporating energy management features helps schools actively monitor and control energy consumption. By reducing unnecessary energy use, schools can lessen their carbon footprint and align with environmentally friendly practices. This not only supports global sustainability efforts but can also translate into significant cost savings on energy bills.
Benefits of Facilities Management Software
Facilities management software offers a streamlined solution for school superintendents and administrators to efficiently plan and oversee maintenance processes. Designed like project planning tools, this software aids in tracking the age and life cycle of building components and equipment, ensuring timely preventive maintenance.
The versatility of facility management software is evident in its various types, such as CMMS, EAM software, computer-aided facility management tools, and integration with top school management systems, allowing schools to find an automation tool tailored to their needs.
The National Center for Education Statistics' School Facilities Maintenance Task Force specifically recommends a CMMS or specialized property management software for schools with more than 500,000 square feet of facilities, where maintenance, scheduling, and asset management require investment in automation tools.
Top of Form5 Software Options for School Facilities Management in 2023
1.
BlueFolder CMMS:
As a powerful, intuitive maintenance management software, BlueFolder CMMS is tailored for those seeking efficiency in maintenance scheduling, asset management, and inventory control. Features like work order management, preventive maintenance scheduling, and robust reporting capabilities make it an outstanding choice. BlueFolder also offers mobile accessibility, allowing maintenance teams to stay connected on the go. Pricing details vary depending on the number of users and specific needs, but custom quotes are available, providing flexibility for schools of different sizes.
2.
Azzier CMMS:
Pioneering the world of cloud-based maintenance management, Azzier CMMS is known for its robust equipment maintenance features. It provides real-time tracking, comprehensive asset management, and the ability to handle complex scheduling. With integration capabilities that work seamlessly with other school systems, Azzier positions itself as a versatile solution. The pricing is based on a subscription model and can be tailored to match the specific requirements of each educational institution.
3.
MPulse CMMS
:
World-class and trusted by over 3,500 organizations, MPulse CMMS brings a vast array of features like preventive maintenance, work order tracking, and in-depth reporting tools. The software offers scalability, ensuring it can grow alongside the school or organization using it. Known for its reliability, MPulse is a safe investment for schools looking to streamline their maintenance process. Pricing details are available on request, allowing a customized plan to suit individual needs and budgets.
4.
Q Ware CMMS:
Designed to be flexible and user-friendly, Q Ware CMMS offers a unique experience in maintenance management. The software stands out for its adaptability to various facilities, whether large or small. It offers key features such as customizable work orders, easy scheduling, and comprehensive asset tracking. With no long-term contracts and transparent pricing starting at a monthly rate of $100, it provides a cost-effective option for schools that want a no-fuss, effective solution.
5.
Landport:
Emphasizing easy, seamless implementation, Landport is a top choice for facilities management software. It provides robust features like real-time updates, streamlined work orders, preventive maintenance, and multi-site management capabilities. Landport also offers a dedicated support team to guide implementation, making it a valuable choice for schools in need of hands-on assistance. Pricing is available upon request and is designed to match the unique needs and scope of each institution, ensuring an accessible and cost-effective option.
By focusing on the specific needs and complexities of modern academic institutions, these software solutions provide a comprehensive approach to managing school facilities. Whether looking for robust security features, predictive maintenance capabilities, or cost-effective solutions, these 5 software options for school facilities management cater to the unique needs of educational leaders. These tools not only ensure the seamless functioning of daily operations but also support the long-term goals of creating a safe, efficient, and sustainable learning environment.
This article was based in part on the following sources: