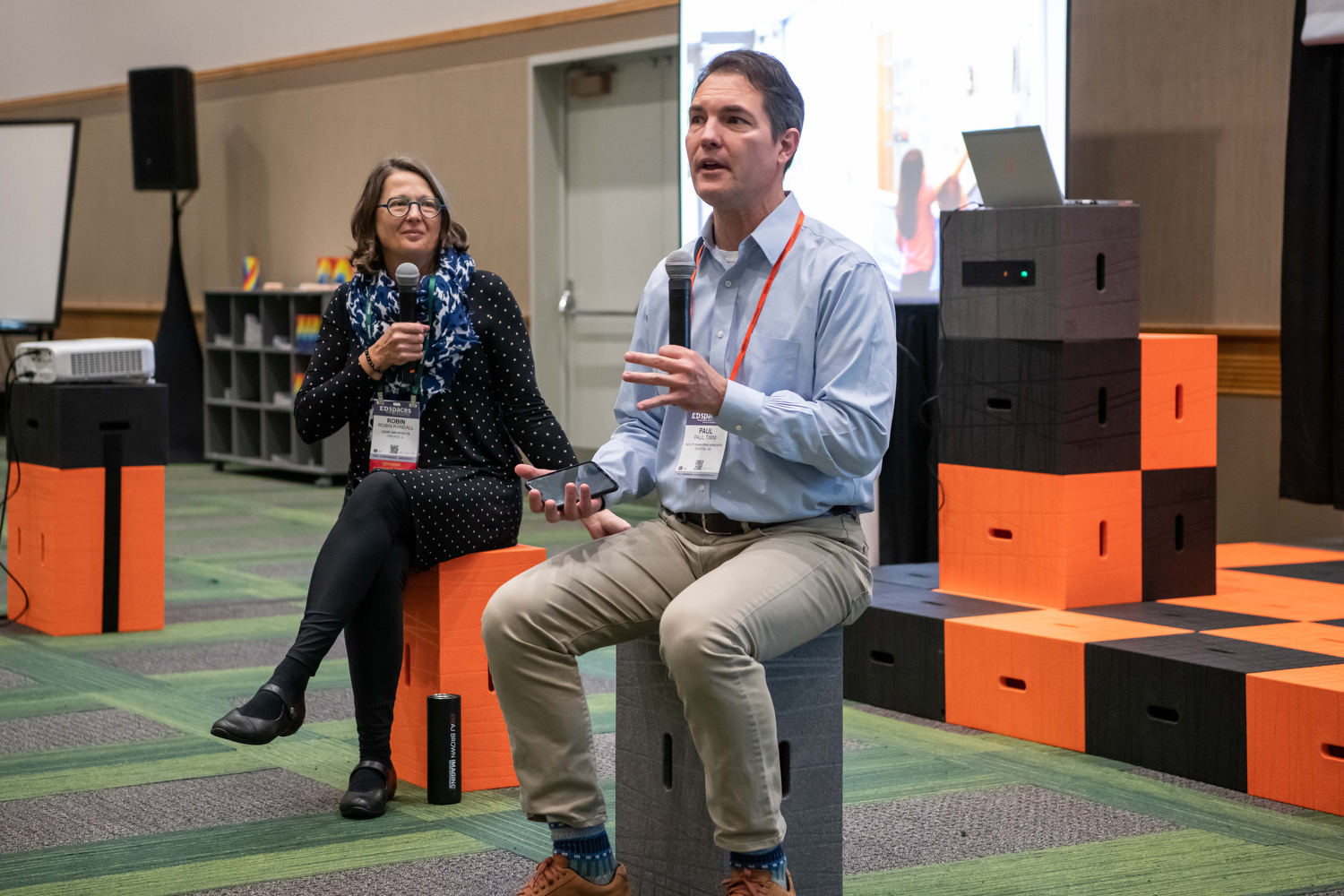 3/31/23 UPDATE:
The deadline for the 2023 Call for Presentations has now passed and most of the sessions have been selected. Of course, things can change and there may be some slots that open up. If you have a topic that addresses the challenges of integrating space and pedagogical needs, you can still submit your proposal below and we will contact you if there are any openings.
Initial Call for Presentations Information:
Join the innovative thought leaders speaking at EDspaces 2023, the conference shaping the future of educational facilities. The EDspaces Planning Committee seeks high-quality educational content and presentations focused on the needs of educational facility professionals.
Share your expertise with an audience of diverse facility professionals including decision-makers from Pre-K to Higher Ed, dealers, architects, and interior designers.

Gain visibility in the industry and contribute to the advancement of your profession as an EDspaces speaker.
EDspaces "walks the talk" with education sessions held in unique classrooms designed by your peers. These spaces give speakers the opportunity to model authentic teaching and learning and demonstrate real-world application of cutting-edge products.
There is no submission fee, but all speakers chosen to present must register to attend the full conference and will be offered a ½ price discounted rate off their registration category fee. Each speaker, including all co-speakers, must agree to allow Emerald to use their name and to reproduce and distribute all or selected portions of my presentation in printed, audio video or electronic format.
If you have a topic that addresses the challenges of integrating space and pedagogical needs, we urge you to consider proposing an education session for EDspaces 2024 (submission site open in January 2024).
 Questions about the EDspaces Education program should be directed to Adrienne Dayton at adayton@edmarket.org or (301) 495-0234.
Campus Safety
Topics that address public safety and security (physical and operational) for our nation's K-12 schools and institutions of higher education. Sessions should provide attendees with resources to design facilities for safety and training to increase preparedness, communication, and response prior to and during a variety of safety and security incidents.
Community Engagement
Focus on partnerships for designing space not only for learning, but administrative, community, and business use including integrating the need for career and technical education or early childhood education into cooperative learning spaces, developing public/private partnerships, and rallying support for school bond passage.
Design/Project Management
Address how facilities make the best use of the space they have with the greatest positive impact on learning campus wide. Topics include working with a design team, historical reuse, innovative design of outdated facilities, addressing design guidelines, and managing the architectural project through execution.
Environment/Health/Sustainability
Guide designers and school administrators on integrating sustainable design and planning for healthy learning environments. Sessions should address the physical, mental, and social wellbeing, safety, and welfare of students. (Note: See HSW requirements.)
Facility Operations/Best Practices
Topics in this track help school officials do a better job in areas including master planning, working with a design team, knowing who to include on the team and when to bring them to the table, writing educational specifications, producing procurement documents, assessing project delivery options, monitoring progress, and evaluating completed projects.
Funding/Equity
Address how to meet the needs of school districts where they are, with insight into topics such as overcoming inequities in school funding, writing grants, gaining support for funding, interpreting school bond issues, identifying funding options, evaluating life-cycle costs, and making school improvements even in areas where funding is limited.
Pedagogy/Student Outcomes
Explore the ways in which pedagogical innovation and cutting-edge design can both impact and influence student outcomes, including the relationship between facilities and learning and how changes in pedagogy converge with design.
Post Occupancy/Research
Topics include measuring the performance of new and renovated educational spaces post occupancy. Share best practices that result from research, POEs, and data on whether design goals were met and whether the project satisfies the needs of students, teachers, and administrators.
Technology/Infrastructure
Focus on the impacts of technology on the physical environment including how technology is affecting both design and pedagogy and how to integrate technology into the learning spaces of both K-12 and higher ed.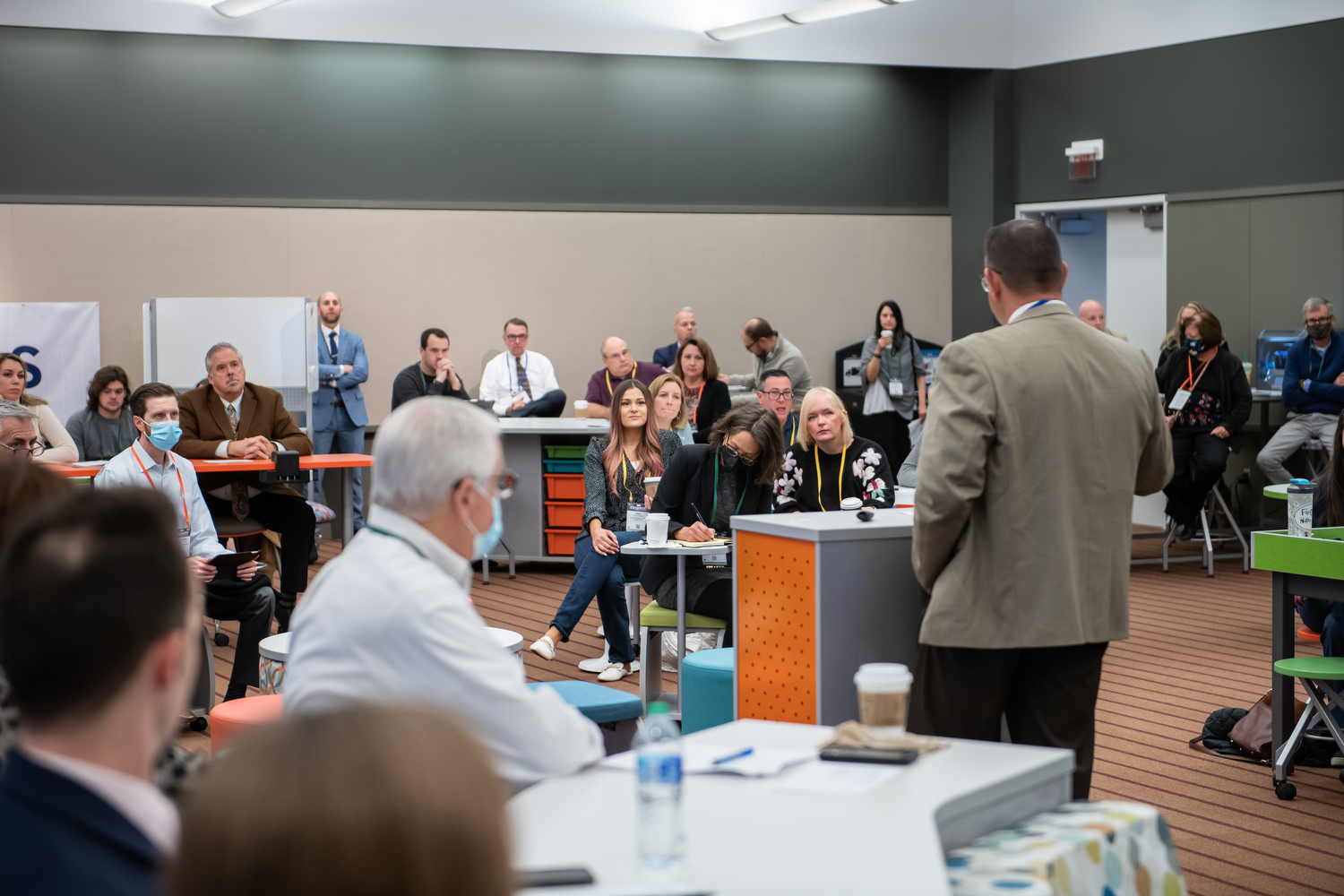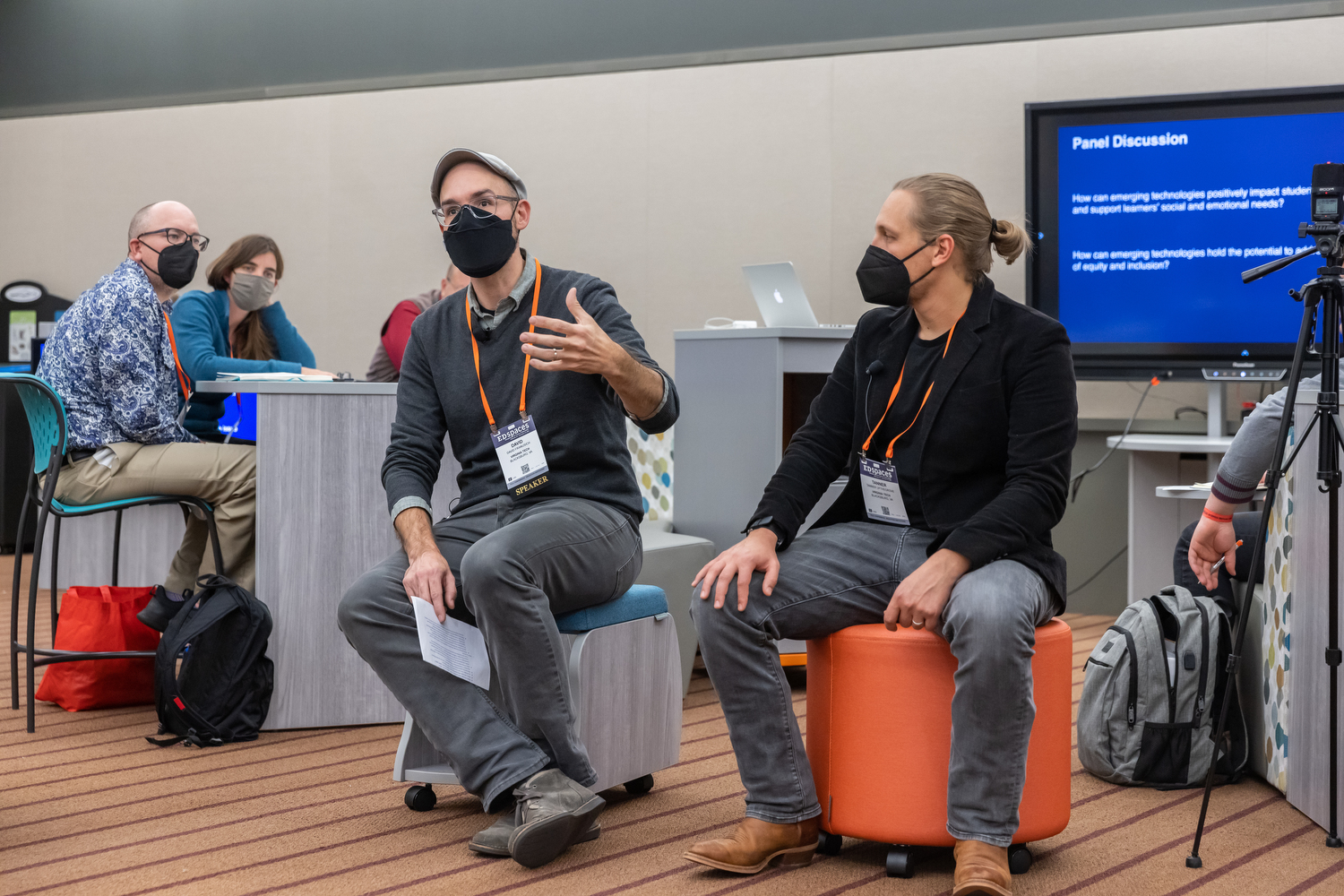 EDsessions are 60 minutes in length, including introduction, presentation, and Q&A. Mini sessions (20 to 30 minutes) are also available for learning on the exhibit floor. Please note that panel presentations are limited to four (4) speakers, including a moderator. Panels should include at least one presenter from an educational facility. Speakers may submit more than one session for consideration by submitting each separately.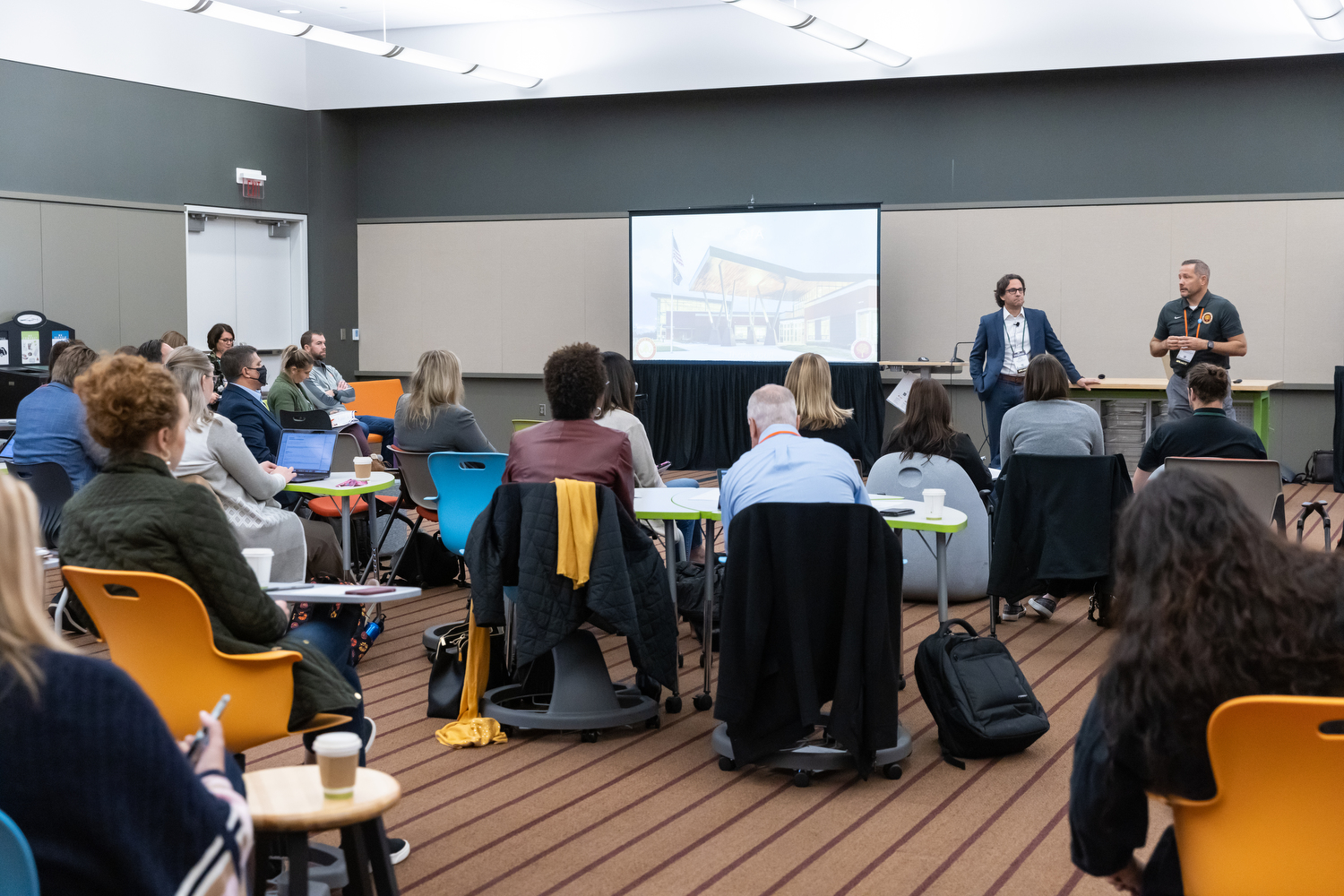 The Education Advisory Group seeks presentations that are engaging, creative, fun, useful, and informative. Reviewers will evaluate proposals based on several criteria:  relevance of the topic to the overall conference, educational significance and contribution to the respective topic, unique value to participants, presenter knowledge and experience, actionable learning objectives, and interactive delivery methodologies. The Advisory Group, comprised of recognized industry leaders as well as representatives from EDspaces partner organizations, will review all complete submissions to recommend which are selected.
1) Submit your presentation proposal on time.
2) Be clear and concise in your description and identify four learning objectives that satisfy AIA, LEED, and/or NCIDQ accreditation requirements.
3) If submitting a Health, Safety, and Welfare (HSW) topic (highly sought after), be sure at least three of the four Learning Objectives address the HSW requirement.
4) Design your presentation to encourage audience interaction by using methods and tools such as facilitated delivery with high participation, peer-to-peer components, small-group discussions, participant brainstorming, and participant involvement in case study analyses.
5) Involve school administrators, teachers, and students where possible to add credibility, performance, and reference to the sessions.
6) Confirm the commitment of all speakers listed in your proposal to actively participate in the planning and presenting.
7) Develop quality presentations that address key issues facing current institutional planning and delivery.
8) State how your session will present new information, research, trend data, etc.