The Future of Education
The Conversation Has Begun. Be Part of It. New Perspectives = New Possibilities.
Pittsburgh, PA | November 3 – 5, 2021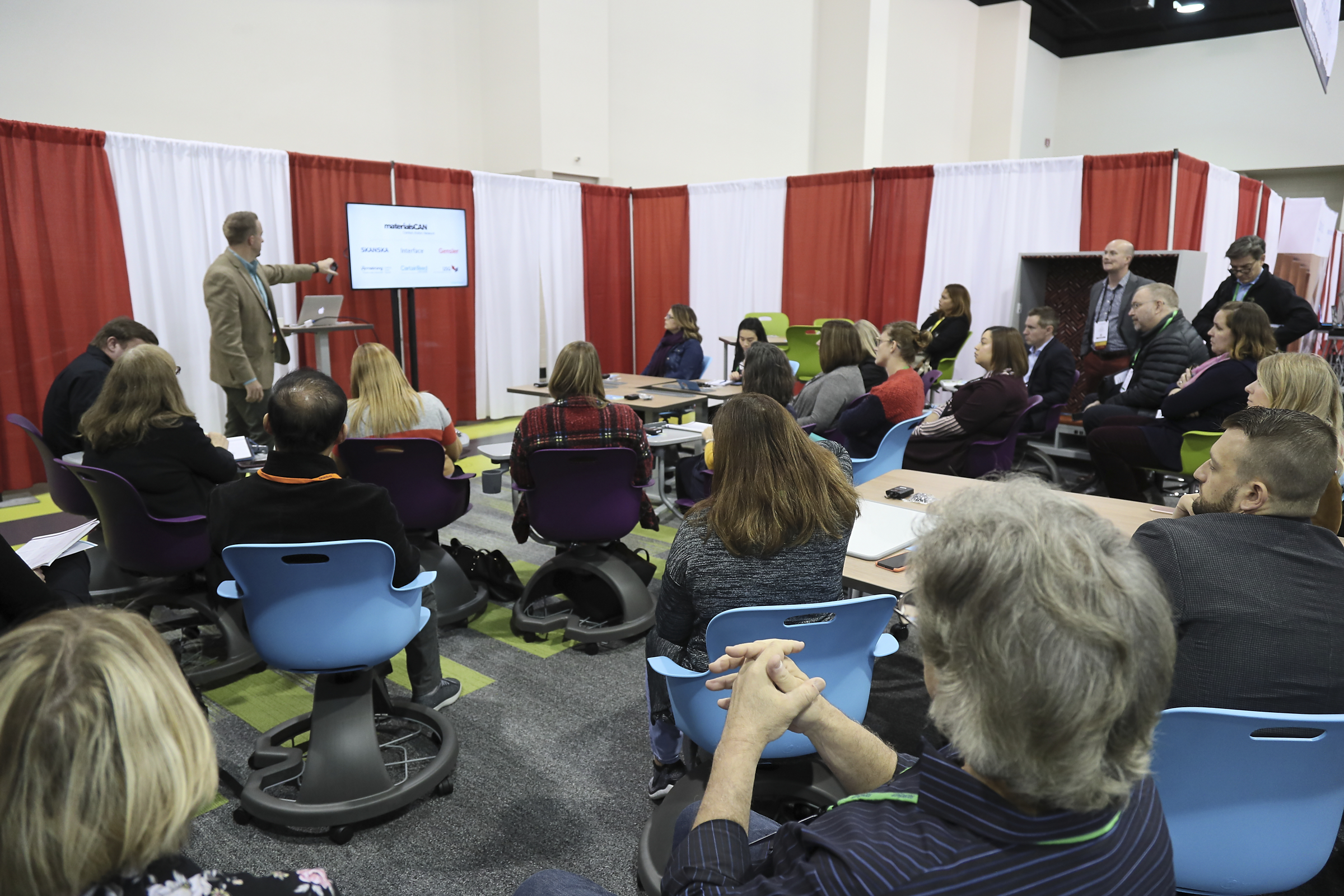 Innovation transforms learning environments, and it's on full display at EDspaces – where technology, space and pedagogy converge.
For over 25 years, this is the place where educators and industry professionals meet to discuss the future of education.
Get to know more than 200 exhibitors in the education industry
Partake in more than 50 eye-opening workshops and sessions
Tour inspiring facilities and experience classrooms of the future
Network with leaders determined to improve and transcend education design norms
About EDspaces
Both an incubator of progressive ideas and a knowledge-sharing playground, it unites the forward-thinking architects, designers, administrators, and facilities managers who are eagerly reimagining traditional school settings with the manufacturers, distributors, and service providers offering thoughtful products and solutions that holistically motivate students at all levels of their educational journey.
First launched in 1996 as the School Equipment Show by the Education Market Association, the event has evolved into the dynamic EDspaces, mirroring the desire—and need—for more engaging and unconventional classrooms from kindergarten through college.
Twenty-five years later, as 2020 so poignantly underscored, the concept of learning is rapidly shifting. Between its buzzing show floor, immersive tours, and enlightening education sessions, EDspaces is the place to delve into new perspectives—and new possibilities.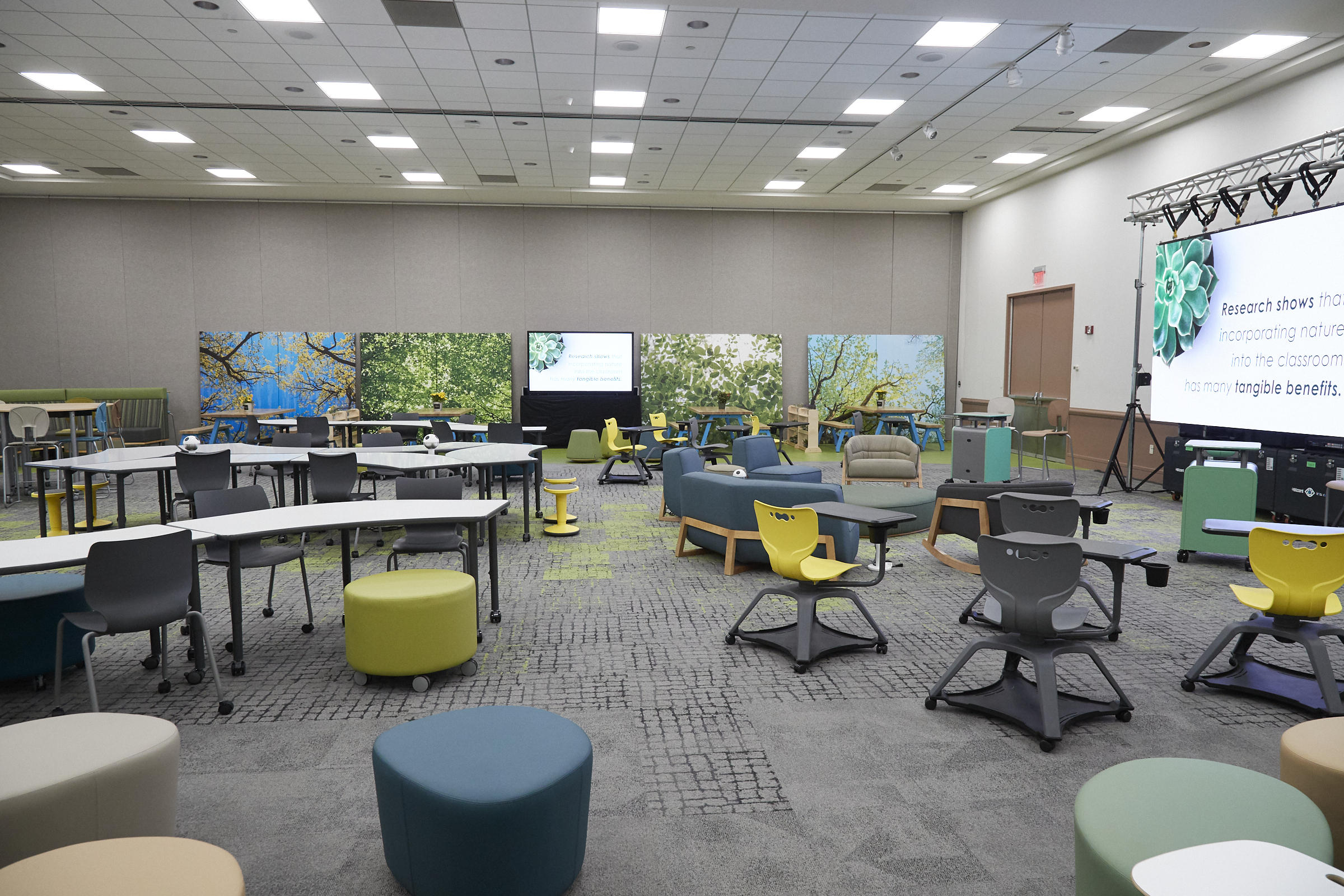 It's Time to Improve Learning Spaces More Than Ever
Discussions of remote learning dominated 2020, and as virtual lessons multiplied out of sheer necessity, it illuminated the building blocks of effective instruction, revealing that sitting in standard classrooms isn't the only path to student achievement.
We are at a turning point for facilities design. Echoing the qualities of revamped workplaces, schools need to build and equip flexible next-generation spaces for their teachers and students, multi-faceted places that celebrate collaboration and inclusivity as much as multimedia developments. Long gone are the days of uniform chalkboards and orderly rows of desks. Instead, a variety of imaginative spatial layouts are challenging the status quo, incorporating priorities such as sustainability, and demonstrating how time spent outdoors is critical to a student's growth and creativity.
Learn in 50+ sessions focused on state-of-the-art planning, designing, and managing next-gen environments.
Collaborate at café and specialty spaces in the exhibit hall that promote innovation, evolution, and interaction.
Experience six classrooms of the future designed by visionary A+D firms at EDspaces.
Explore exemplary education environments in architecturally curated, expeditionary experiences.