EDspaces offers several preconference options to enhance your EDspaces experience. These events take place on Tuesday, November 2.
Preconference events have a limited number of participants to maximize your experience. Select an event as an add-on during registration. The price of each is listed below each description.
Designing a Learning Community: Creating Places for Active Learning on a Budget
Tuesday, November 2, 1:00 PM – 5:00  PM 

(Credit: 3 LU/HSW)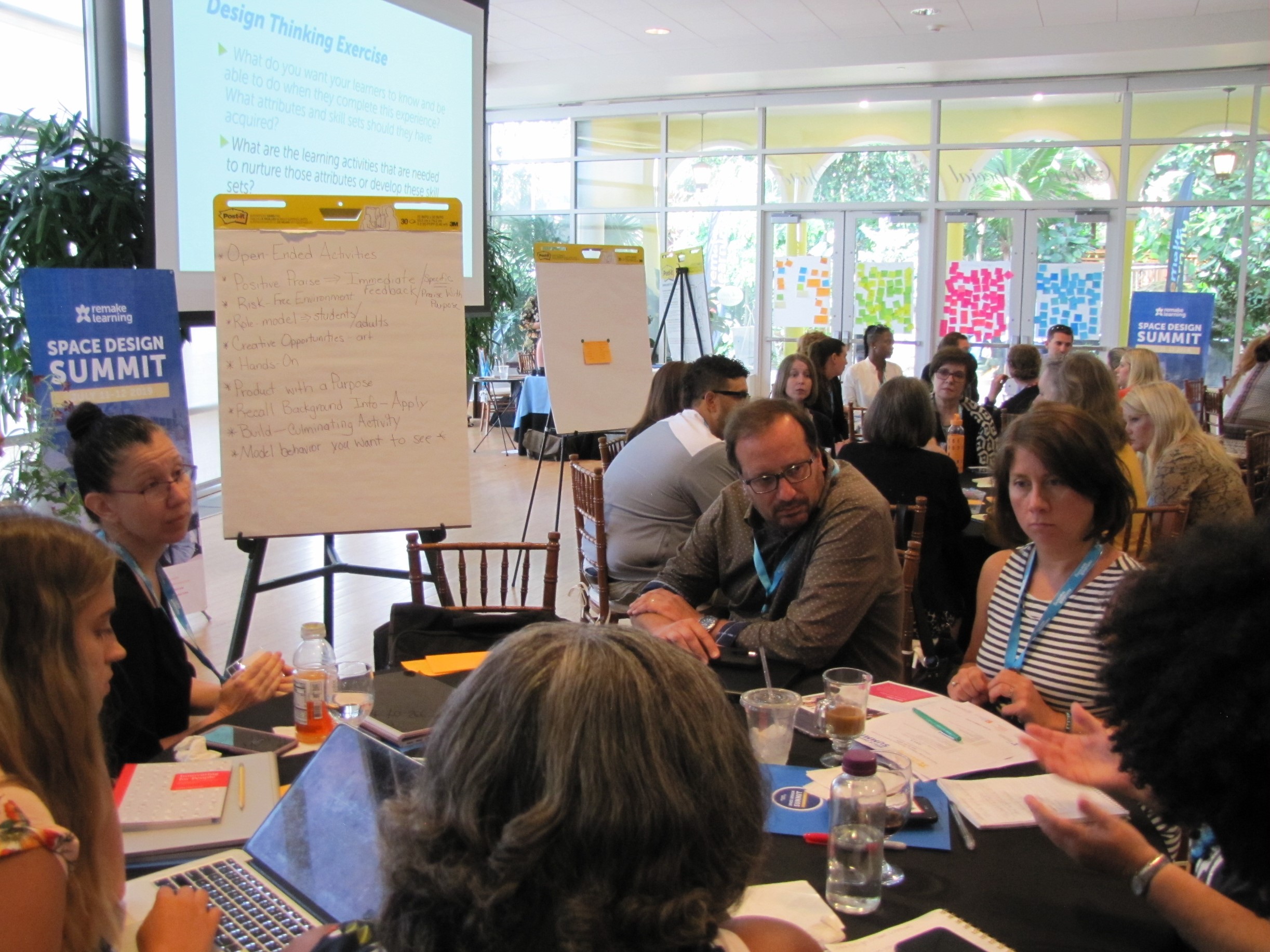 Learning Objectives
Discover how to structure a design process to engage user voices at all levels of a client organization in a collaborative design process.
Learn how to coach educational leaders in using the design of the learning environment as a leadership tool to respond to changing educational needs.
Understand methods to leverage limited resources in the redesign of existing spaces for active learning to be efficient with building materials, time, and other resources.
Learn how to create and document a facilities vision based on user needs and research on effective pedagogy.
Speakers:
Ron Bogle, Hon AIA, President and CEO, National Design Alliance; Team Leader, Reimagine America's Schools
Emily Czarnecki, NCIDQ, Senior Associate / Senior Interior Designer, JCJ Architecture
Joshua Lee, Assistant Professor of Architecture, Track Co-chair MS AECM, Carnegie Mellon University School of Architecture
Kerry Leonard, AIA, Director of Architecture, Reimagine America's Schools\
Sarah Weissman Dirsa, AIA, LEED AP, BD+C, SEED, Principal, KG+D Architects

Reimagine America's Schools partnered with Remake Learning and 16 organizations and agencies in western Pennsylvania in the design of a variety of STEM, STEAM, Maker, and other active learning environments. Each organization received a $50,000 grant from local foundations to cover all construction costs. Pittsburgh area architects provided pro-bono services to implement design concepts created during a 2-day Reimagine America's School's charrette workshop with a national design team, Pittsburgh architects, and the 16 grantees. Projects demonstrate practical changes that can be achieved on a limited budget.  Also underscored is the importance of the connection between educators and designers in creating spaces for today's learners, design as a leadership tool, and how school and out-of-school-time organizations can create a learning community. Design team members, local designers, Reimagine America's Schools, and Remake Learning will share their experiences, project stories, and challenges, to help architects and educators apply lessons learned in their own communities.
The price for this Workshop is $75; Preregistration is required and is open to all registrants.
The Learning Ecosystem of the Future
Tuesday, November 2, 1:00 PM – 5:00 PM (

Credit: 3 LU)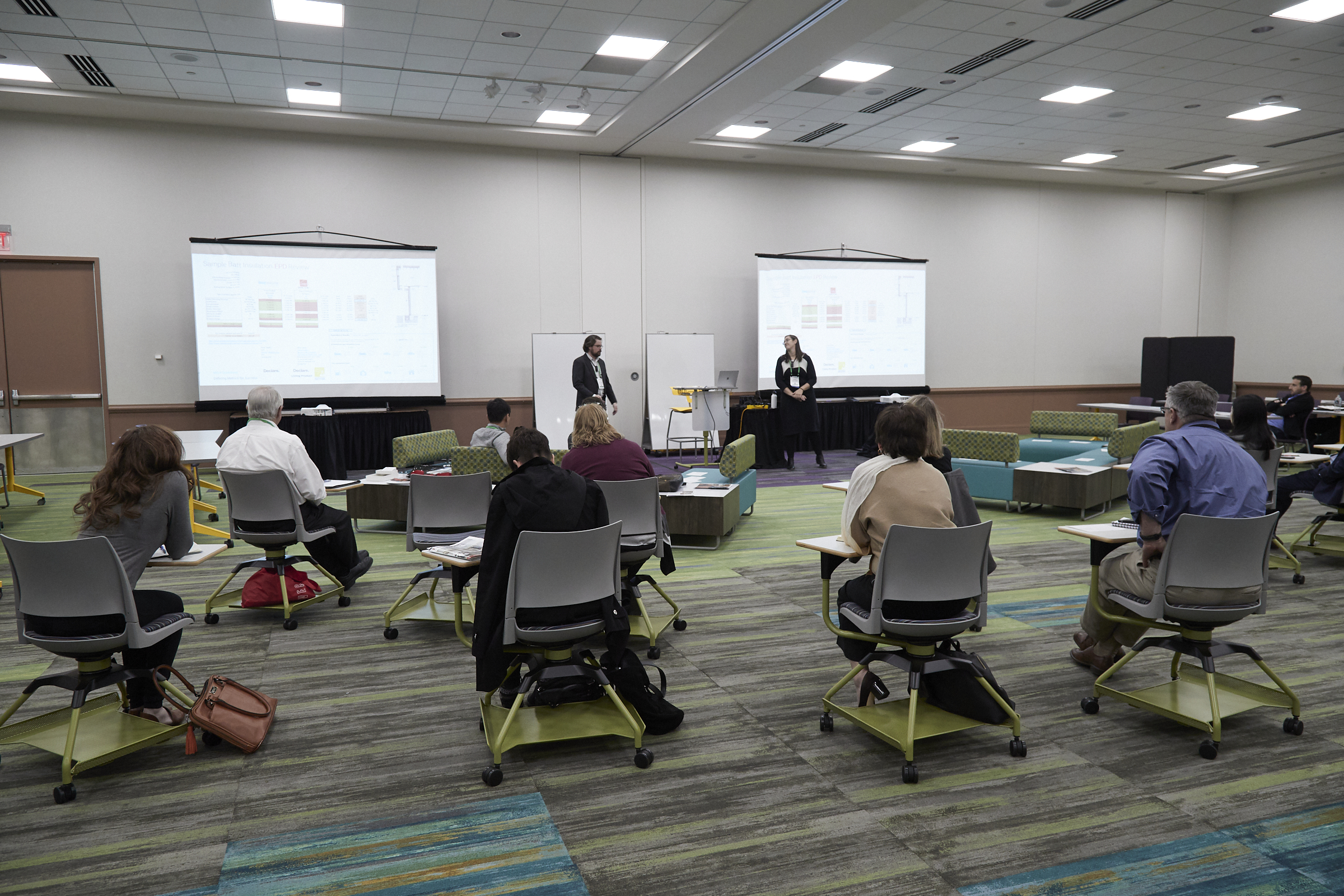 Learning Objectives:
Learn about the mega trends and the potential impact on learning.

Gain insights that help all present co-create the future learning ecosystem.

Acquire working knowledge and insight regarding the importance of using an equity, diversity, and inclusion lens when considering the 21st learning needs of all students.

Understand the critical role of health and wellness for student success now and in the future.
Speakers:
Matthew Boaz, Executive Director of Diversity, Equity and Inclusion, Upper Arlington Schools
Aimee Eckmann, FAIA, ALEP, LEED AP, Pre-K-12 Practice Leader, Perkins&Will
Erika Eitland, MPH, Sc.D, Human Experience (Hx) Lab, Perkins&Will
Andy Hatton, Ed.D, Associate Superintendent for Learning & Leadership for Upper Arlington Schools
David Houle, Futurist, Thinker, Speaker, and Author
Tara Sparks, Chief Academic Officer, Lindbergh Schools, St. Louis, MO 
Steve Turckes, FAIA, ALEP, LEED AP, Global Pre-K-12 Practice Leader, Perkins&Will
"The illiterate of the 21st century will not be those who cannot read or write, but those who cannot learn, unlearn, and relearn."       — Alvin Toffler, Future Shock, 1970
As we look into the future, this quote from 50 years past is insightful. It perhaps portents a great "unlearning" of how we do school that jettisons all current real or perceived roadblocks such as: inequities around funding and race and opportunity, mandates, testing regimes, etc.  And it requires us, without restrictions, to answer several fundamental questions about preparing our youth to be not only healthy, productive citizens of the world, but empathetic, innovative, and creative problem-solvers. Take part in a discussion of how might we elevate consciousness in public education through equity to empower every child to flourish in a world that is more connected and disruptive than ever.
The price for this Workshop is $75; Preregistration is required and is open to all registrants.
Preconference Sustainability Tour
Tuesday, November 2, 2:00 PM – 5:00 PM (

Credit: 2 LU/HSW)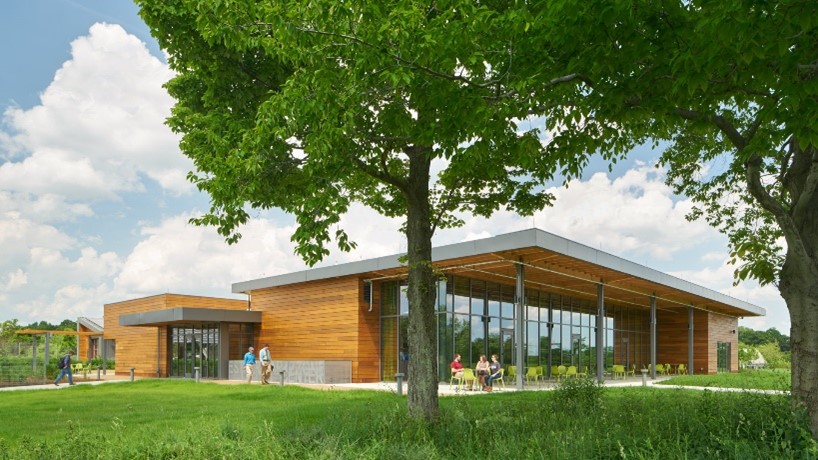 Chatham University: Eden Hall
Architect: Mithun
AIA-CAE Award Winner
Chatham University's Eden Hall campus is a nearly 400-acre academic community dedicated to sustainable living and the modeling of sustainable approaches to: energy, water and soil, food and agriculture, and air quality and climate. Home to Chatham's Falk School of Sustainability & Environment, Eden Hall is where undergraduate and graduate students work side-by-side with professors on research and practice initiatives that utilize the campus (and beyond) as a hands-on lab to complement their classroom learning. Sustainable approaches to food—planning, growing, preparing, marketing, eating — are an epicenter of Eden Hall Campus. Eden Hall serves as an inspiration for sustainable practices and ideals to the larger region through community-based workshops, K-12 partnerships, arts & culture programming, green weddings and events, and acres of accessible woodlands and trails.
The price for this tour is $50; Preregistration is required.