With increased demand to comply with energy and environmental standards, school buildings are either rising to the occasion or crumbling under pressure. Funding for renovations, or new builds entirely, is contingent on getting a bond measure passed by district voters. To ensure a successful bond passage, there are several important actions school administrators can take during a campaign.
Imagine being a middle school student attending classes in a brand-new building with gleaming lockers, efficient temperature control, clear fountain water, and elegant architectural designs. Now imagine being that same student, but now transitioning to high school in a much older building with impossibly narrow hallways, sweltering indoor temperatures, brown sink water, and noticeably dated and unintuitive design.
This is the story of many students in the U.S. whose districts lack the financial wherewithal, or bond referendum voter support, for major construction projects with a heavy price tag.
Passing a much-needed bond measure valued at millions of dollars with a potential tax implication for voters is not an easy feat and can take years to accomplish, however, they are worth the effort as a means of building a better environment for student success, safety, and access.
Step 1: Learn the Basics
Bonds are debt agreements schools issue as a source of funding, but before the district can issue them and receive capital, they need to put a bond referendum on ballots for voter approval, or denial.1 
During the pandemic, schools used approved bonds to meet the increased technological demand, but the current pressing issue is infrastructure.2 & 3 In addition to aesthetic or energy-efficient renovations, a portion of districts need huge repairs or a brand new relocation for safety, such as the buildings in Anchorage, Alaska with malfunctioning restrooms, HVAC systems, sewage systems, and a weak roof.4 Necessary renovations and building constructions like these are only feasible if a district receives a majority vote to approve a target bond levy that would act as the operating budget for repairs.
Each state also has its own ethics and legal guidelines regarding bond campaign practices, referendum language, and funding use; administrators are responsible for working within these policies from start to finish after familiarization. A
complete state by state list
is available from Ballotpedia.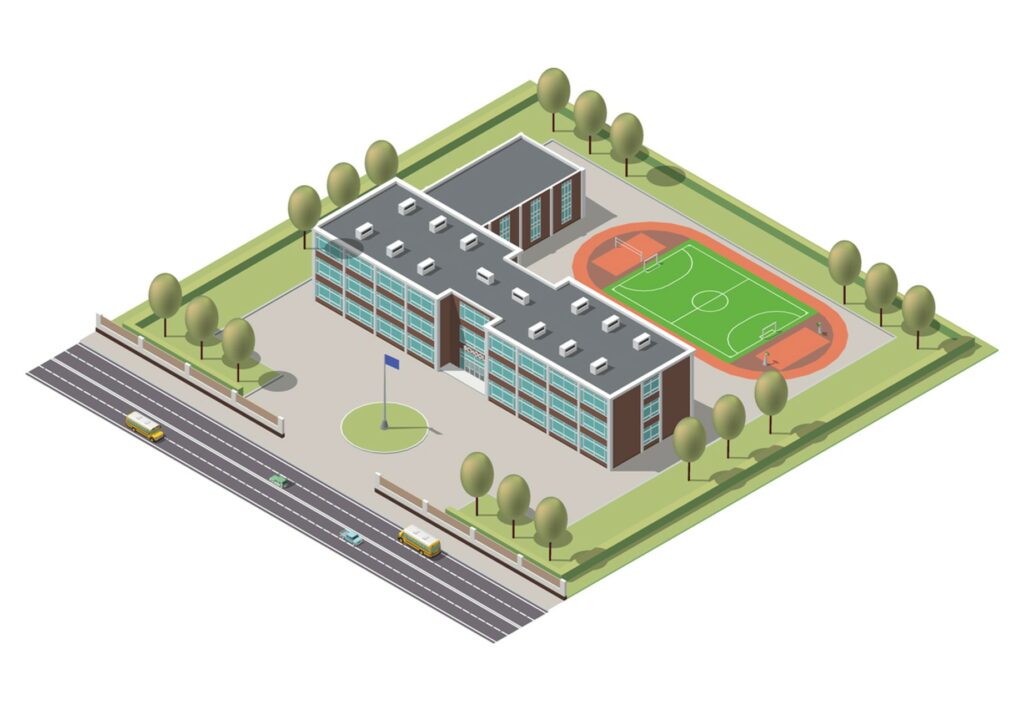 Step 2: Plan and Outsource
The first step in any long-term bond campaign is to recruit an administrator with the necessary bond knowledge and the social ability for garnering community support through regular event attendance and interaction.
The administrator will also be responsible for preparing a detailed plan starting from board approval to the formation of a strong bond campaign committee, of which district staff are legally prohibited from participation.5 The committee members will need to be selected carefully based on their skills, passion, and standing within the community.
It is often beneficial to employ outside firms for demographic data or project cost estimations, in addition to anticipating upcoming election dates and integrating all data into an initial bond plan that establishes timelines and priorities for the quarter or year.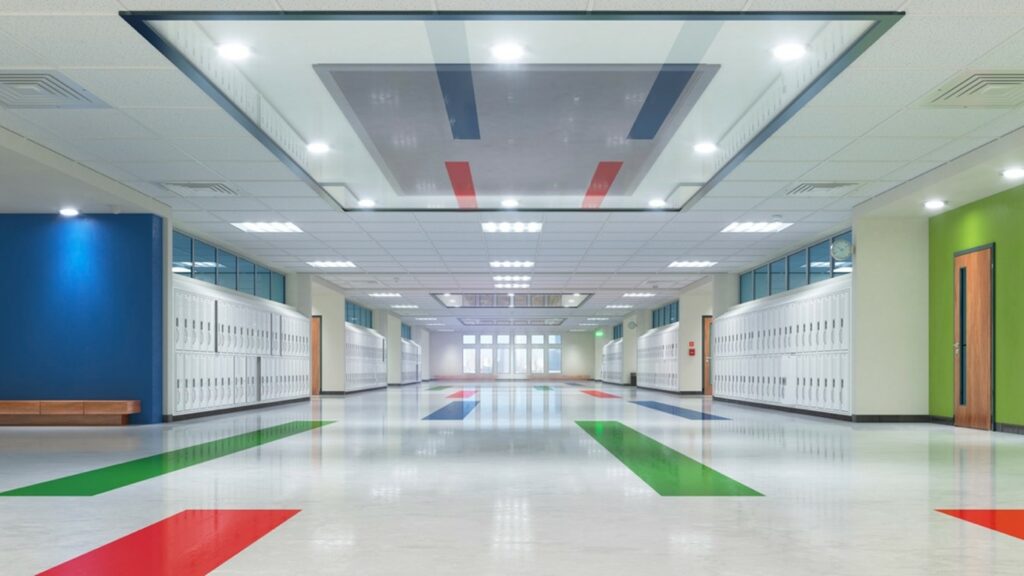 Step 3: Conduct Voter Research and Take Proactive Measures
Wide demographic targeting and strong need demonstrations by bond campaign committees may only go so far if residents remain apprehensive about confirmed tax increases associated with approved bonds.
This is when the tactic of communicating potential downsides to a failed bond measure may be more effective, such as a higher tax impact the longer repairs are delayed, busier areas if students are concentrated into reduced building quantities as a result of closures, possible continued eyesores from declining school exteriors, and declining real estate values.
Resultantly, research before and after campaigns is crucial in deciding how to manage approaches, target ideal populations with the most voting power and stakes, and earn the community's trust in what they would like to see improved and for how much. Testing the waters with a small focus group might also be useful in determining levy amounts placed on ballots, project prioritization, and general messaging.
Step 4: Engage Your Community
Passed bond levies can range from a few million dollars annually to over a billion in a single year for one district. The key to passing these referendums is communication, not just with registered voters but with the entire community.
The
Greater Egg Harbor Regional (GEHR)
School District website is a strong example of clear communication of district needs, expenditure plans, student benefits, and tax implications associated with bond campaigns. Giving stakeholders, voters without stakes, and non-registered voters a voice goes a long way in gaining support, and ultimately funds.
Websites, word of mouth, regular community meetings, and pamphlets with information in an accessible format or language are great approaches, in addition to building genuine ties with community leaders and prominent organizations to create an intrinsic sense of unity.
Step 5: Address Campaign Challenges Head On
Common challenges associated with bond campaigns are:
Bad timing related to current state economic status

Voter disinterest

Turnout numbers

Bond-induced tax costs on residents

Lack of community engagement.
While a bond's dollar amount can undoubtedly be daunting to voters, it is far from being the only reason campaigns fail. For example, several proposed bonds that recently failed in Texas had no predicted impact on resident taxes but they still required accompanying ballot language signaling a tax increase for all bond measures regardless of each bond's actual impact. This created a significant barrier to the passage of school bonds by dissuading voters.6 Some districts may also lose due to narrow margins, such as the aforementioned schools in Anchorage that failed despite overtly essential construction needs and the potential ripple effects on childcare and student reshuffling.4
Unfortunately, ideal timing and pacing are not always possible when campaigns are planned years in advance, and demonstrating a tangible student need is not a guarantee in appealing to a broad range of voters either. A portion of the voter pool would be stakeholders who are actively invested in their community, while another portion may be individuals without personal stakes in the bond outcome besides an increased monetary impact. Deciding on which demographic to target, and how, are crucial steps in winning the vote, second only to strategic bond dollar amounts placed on ballots.
Step 6: Keep Your Promises and Plan for the Future
It can take years of planning, strategy implementation, and a little luck to get a bond passed, or it could be a recurring yearly approval for some districts. Regardless of the outcome, administrators need to consistently research and organize to ensure continued success or strengthened motivation during approval droughts.
If a bond is approved, district leaders need to be accountable for performing the work they outlined in campaigns and stay reasonably within budget, while communicating progress with stakeholders during every phase. This will ensure continued voter trust and community engagement.
For failed bond campaigns, administrators must retrospectively learn about the strategies that worked and the strategies that hindered them, and apply those lessons to a multi-year plan for future campaign decisions, including levy amount, repair prioritization, and demographic targeting.
Bonds, Builds, and the Bottom Line
Students, teachers, and staff rely on bonds for crucial renovations and constructions for their health, safety, and quality of experience.
While there is no universal course of action that guarantees success or an all-inclusive bond campaign guide applicable to every district, the time, resources, and energy invested into a school's bond referendum can go a long way in the learning process of administrators and students.