The Future of Education
The Conversation Has Begun. Be Part of It. New Perspectives = New Possibilities.
Pittsburgh, PA | November 3 – 5, 2021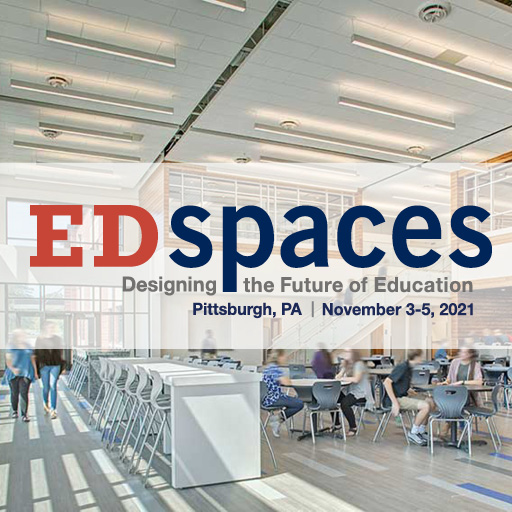 Curious about the future of learning environments? Now's your chance to satisfy it!
You're invited to experience EDspaces from 9:00 AM – Noon on Friday, November 5…for FREE!
EDspaces is coming to the David L. Lawrence convention center Pittsburgh, PA next week for three days of exploring the future of learning environments. We know everyone cannot take three days to attend. We also know how important it is for you to discover products and solutions that are changing learning spaces, which is why we are providing this offer to join us for free.
Register today to experience the future of learning using code FREEFRIDAY and your registration is on us!
This code will only apply  when you register for a Friday Only Pass. PLEASE NOTE: Free Friday only includes access to the exhibit hall and a sneak peak at the designed classrooms. EDsessions and tours are not included in this offer.