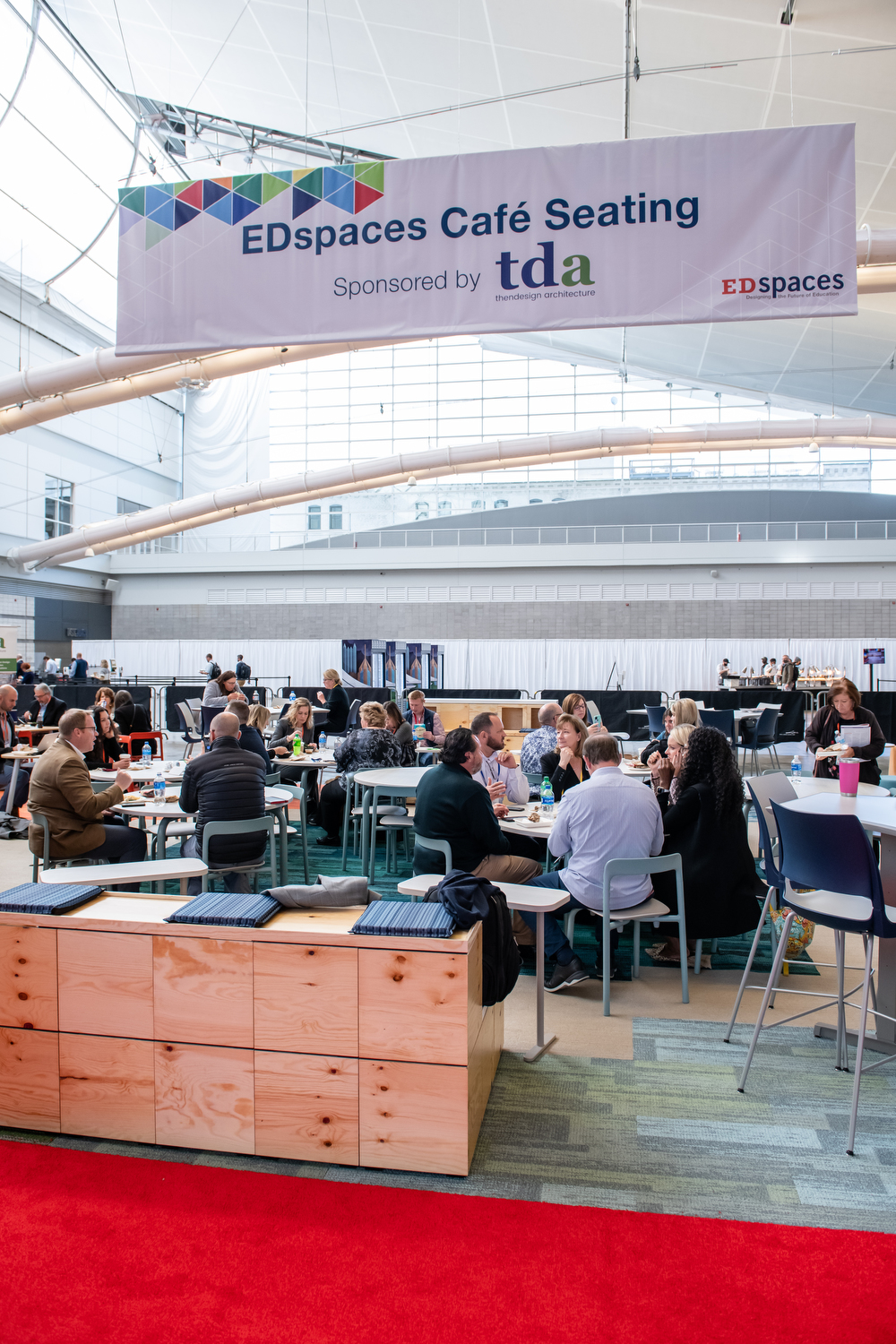 The cafeteria is no longer just the cafeteria. It is the water cooler of the modern school, a gathering place for students to talk, a unique place to collaborate and learn, and, of course, the environment for students to eat.
EDspaces has had huge success transitioning to experiential learning by creating a classroom design competition for meeting rooms hosting professional development. These educational spaces are designed by professionals utilizing the latest space planning ideas, innovativefurniture, and technology. They have become a highlight of the conference and a great way for attendees to try out classroom ideas and products.
Our goal is to make the modern Café space an integral part of the EDspaces experience, providing attendees new ideas, and products for their projects. All full conference attendees are provided lunch vouchers, keeping them in the marketplace and utilizing your Café space.
The call for café proposals is not yet open for EDspaces 2022 but check back here often for updates.